Best Variety & Great Value!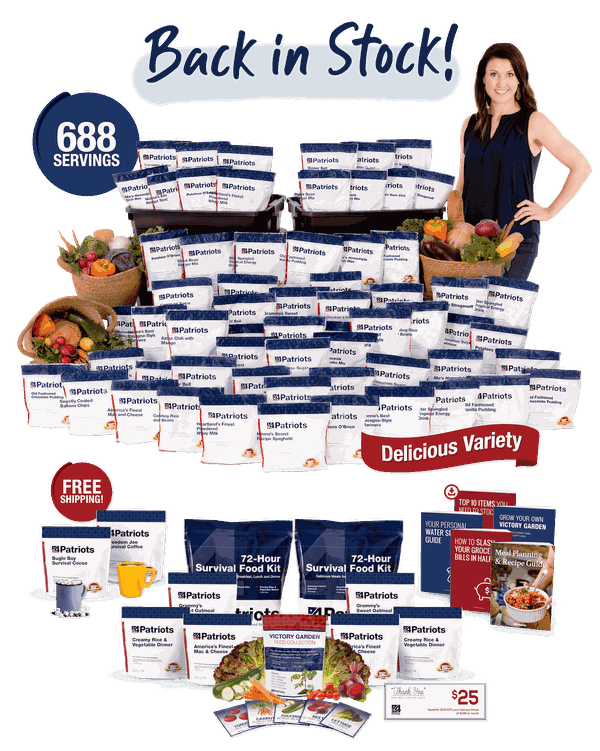 3-Month Survival Food Supply Includes:
Food Designed to Last for 25 Years*
24 Delicious Recipes
688 Servings (About 7 per day)
135,440 Total Calories (1,505 per day)+
Interest-FREE payment plan
Handpacked in USA, No Added MSG
Packed in 2 Covert Totes
Plus Get Exclusive FREE Gifts:
2 FREE 72-Hour Food Kits
FREE Victory Seed Vault
FREE Survival Library
FREE Recipe Guide
FREE Survival Coffee
FREE Survival Cocoa
FREE $25 Certificate
FREE Shipping with 1-Payment Option
+ You may want or need more calories per day, especially if you're pregnant, a child, elderly, or have other health conditions. To learn more see footnote 3.
*25-year shelf life under proper storage conditions. Excess heat and/or damage to packaging may decrease shelf life. To learn more, see footnote 2.

A portion of the proceeds are donated to charities who support our veterans and their families, including:




Navy SEAL "Strongly Recommends" 4Patriots Food Kits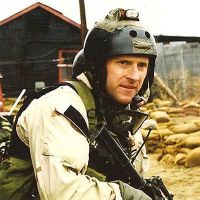 "Trust me — after eating more than my share of MRE's while in the military — 4Patriots Survival Food is like a 5-star meal. And with so many choices, you will not get tired of eating the same ole thing.
A true survival situation is not supposed to be luxurious, but with these kits you can probably forget some pretty serious challenges, that other people could be facing.
I strongly recommend that you pick up some of this premium survival food."
So Glad We Had This During Hurricane Irma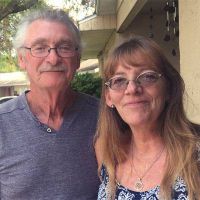 "It was a Category 2 when it hit us. Looked like a war zone. We lost power for 2 days, but others lost it for weeks. When I opened that package of Potato Soup, we felt like we were in control of the situation.

And it was delicious! A hot meal makes you happy. And there was enough in one of those packages, we could have fed a small army.

4Patriots is our company of choice. Actually communicates, cares, has new products and has guarantees behind their products.

The sooner you start preparing, the better off you're going to be. We don't want to rely on someone else for things when we can have our own. We can take care of ourselves."
Guarantee #1:




100% Money Back Satisfaction Guarantee
If for any reason you're not satisfied with your 4Patriots 3-Month Survival Food Kit, just return it within 365 days (that's a full year) from the day of purchase and we'll refund 100% of your purchase price. No questions asked. That way there's absolutely no risk for you. And you can keep the FREE gifts for giving your survival food a try.
Guarantee #2:




25-Year Shelf-Life Guarantee
If you open your 4Patriots meals anytime in the next 25 years and find that despite following storage instructions your food has spoiled, you can return it and we will replace it with something of equal or greater value. That's only fair… and it proves how confident we are that this food will remain delicious and nutritious.
Frequently Asked Questions:
1. All testimonials in this advertisement are from real people; sometimes names and photos have been changed to protect their privacy and some were given free products in exchange for their honest feedback. Testimonials represent exceptional results, don't apply to the average purchaser and are not intended to guarantee that anyone will achieve the same results. The organizations, publications and people referenced on this site are not affiliated with 4Patriots. They have not endorsed, sponsored or recommended this product; no affiliation or endorsement is claimed. Terms & conditions apply. Cade Courtley is a former Navy SEAL and Platoon Commander who served 9 years of active duty and has been compensated by 4Patriots for his hard work in helping us test and endorse this product.
2. Your survival food is designed to last 25 years on the shelf. Storage conditions impact the shelf life of your food. For best results, always protect your food from heat, air and moisture. Avoid prolonged exposure to temps above 75 degrees F. Keep food sealed until ready to eat. Shelf life will vary based on storage conditions.
3. These kits are designed to provide energy and nutrients for one person in stressful emergency situations. They are not intended to be complete caloric replacements during "normal" times. You'll want to make sure you have additional food items on hand so that in an extended emergency you'll be able to supplement your daily calorie intake, nutrients and variety with additional food items available on this site, food you have stockpiled in your pantry, fresh produce from your garden, etc. An average adult needs approx. 2,000 calories per day to meet their energy needs. This kit provides approximately 1,505 calories per day for one person. This may not be enough for optimal nutrition, especially for an extended period of time, or if you're pregnant, a child, elderly, or have other health conditions. In order to supplement your daily calorie intake, to add variety or to provide food for more than one person, we offer a number of supplemental products, including food bars, meat packs, fruit and vegetable packs, etc. By combining our kits with these additional products, you can ensure that you have 2,000 calories per day available to you during emergency situations. We'd be happy to discuss your particular preparedness goals, and to help you select more or less survival food to meet your unique needs. Call 1-800-304-4202 to speak with our friendly Customer Service team.