Event ends in 0 days, 00 hours, 00 minutes and 00 seconds!
Delicious Protein Designed to Last 25 Years? YES!
[FREE Shipping] Score 6 Days of FREE Survival Food With the Best Deal
"It tasted as though we had simply diced cooked chicken." ★★★★★
You could stock up on a host of different survival foods…

But you'll need protein to power you through tough times.
And with a family of 4 now spending over $1,000 a month on food alone…5

You need an affordable, tasty protein option. One packed with over 697 grams of protein for you & your family.

Enter: the Meat & Protein Deluxe Survival Food Kit. You get 85 servings of 5 popular protein options in every kit. Real beef, chicken & three kinds of beans you and your family will love.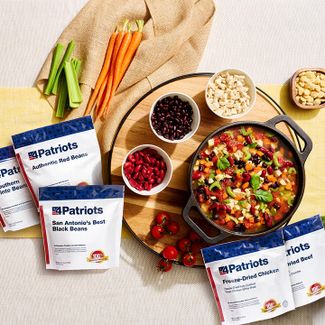 This may be the most important decision you make for your stockpile. Because…
Lean Protein is the Cornerstone of Good Health — Every Day and in a Crisis
Protein doesn't only taste good. It has a host of benefits for your health.
Keeps hunger at bay. Protein keeps you feeling fuller, longer. When you're facing an emergency, it's important to stay "fueled and focused."



Preserves muscle. Think of protein as the "bricklayer" of your body. Protein is a key component to building strong muscles, cartilage, and other connective tissues.



Strengthens bones. Quality protein helps support normal bone density. Considering your skeleton is your body's "framework," this is especially important.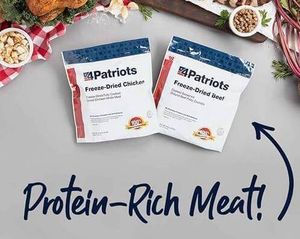 Mental sharpness. In a crisis, you've got to be alert and focused. A balanced diet that includes protein is an essential part of optimizing your brain power.
It's obvious that protein should be a critical part of your overall survival food plan. But the truth is…
All Protein Is NOT Created Equal
There are 3 big boxes your protein needs to check before it gets added to your stockpile.
Long Lasting

Great Taste

No Refrigeration Needed
But a lot of the popular protein options fall short.

And with protein prices rising higher & higher… you can't afford to get the wrong option.

Peanut Butter? Tastes good and doesn't have to be refrigerated. But it can spoil in as little as a few years. Sometimes less!

MRE Protein? Sure it'll last a while and you don't have to refrigerate it. But there's a reason they call them "Meals Rarely Eaten."

Ground beef or other meat? Sure tastes great on the grill. But it won't stay good without refrigeration. So if you lose power — or worse, have to bug out, you're out of luck.

So don't settle for rotating cans in and out of your stockpile. And quit the freezer-burned meats tucked away in your fridge. Choose an affordable, tasty protein source that won't spoil after a few years. Not just for you, but for your family.

Choose the…
Meat & Protein Deluxe Survival Food Kit
Our "Juiciest" Food Kit With Real Chicken & Beef
There's a reason customers go ga-ga over this survival food kit…

Real meat means real flavor — and critical protein in a crisis.

So when it came time to find a meat & protein food kit, we didn't want to offer anything less than the very best… which meant no cutting corners or using cheap fillers.

We searched for the best quality meat and protein options available. Most didn't pass muster for quality, taste, or long shelf life.

After much trial and error, we succeeded. And created what we consider to be one of the best protein survival food kits on the market…

And the best part? It's designed to last for 25 years.*
* 25-year shelf life under proper storage conditions. Excess heat and/or damage to packaging may decrease shelf life. For more information, see footnote 2.
Here's Exactly What You'll Get: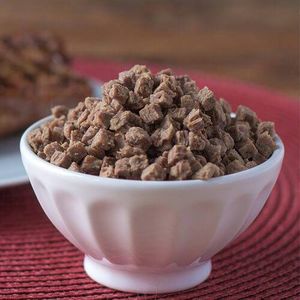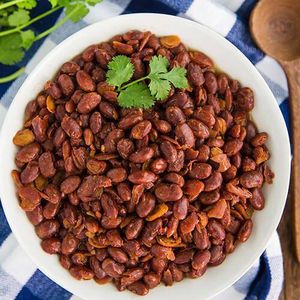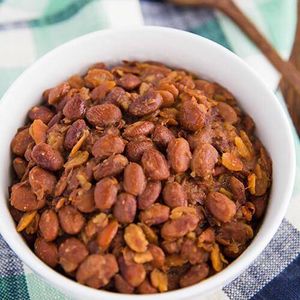 With your Meat & Protein Deluxe Survival Food Kit, the possibilities are anything but bland. You've got the main ingredients right here for mouth-watering favorites like:
Beef Stew
Chicken 'N Dumplings
Red Bean Chili
Black Bean Burritos
Pinto Bean Dip
And many more tasty recipes!
Paul loves the flavor of his real beef and chicken in soups and stews.
It's So Good in Soups & Stews!

"Great addition to have in stock for those emergencies that may happen. Excellent for soups and stews on a cold winter day when the power may be off."

And Jan is delighted to have these kits in her stockpile.
4Patriots Has You Covered

"The beef and chicken are a delightful addition to my diet for emergencies or daily use."

Donna keeps some tucked away for a winter rainy day…
I'm Covered For The Winter

"Do it now before winter sets in. I'm a senior and due to health issues, I'm not allowed to be independent in a grocery store. In addition to canned goods and other food kits, this meat kit is protein which will be needed in an emergency or power outage situation. The Farmer's Almanac is predicting a colder, snowier and icier winter where I'm at. The ice will be the biggest issue as it could knock out the power. If the snow and ice get bad, I know I'm covered."

Alicia and Edward stashed their kits away for a crisis.
I'd Rather Have This Kit Just to be Safe

"I have ordered a couple of these kits. Protein will be needed in a survival situation. You can get meat by hunting, but what if it's a bad day and you cannot find anything? Good idea to have some meat to sustain you. I have not tried yet. Saving for emergencies, but honestly nowadays, better to have than not to have."
Crisis Ready Protein On Hand

"With the price of meat going up so much, I figured I'd go ahead and get it. Everything I've tried from 4Patriots tastes excellent."
* Real reviews from real customers. Sometimes customers receive a free product to test or as a thank you for submitting honest feedback. For more information see footnote 1.
Now just so you know... we're more than perfectionists when it comes to any of our 4Patriots products. It's no different with the Meat & Protein Kit...

That's why this painstaking process took so long. We were going to "do it right" or not at all...

From the advanced dehydration process and space-age Mylar® packaging that seals in the food's nutrients and flavor3, to using a SQF certified, USDA and FDA registered facility to make them, we refused to cut corners in any way. It costs us more, but nothing is too good for our customers.
"Beef" Up Your Stockpile

"I let the beef sit overnight in some sauce, cooked it up, and mixed it with some of the other protein packets. And it turned out pretty good. I'm happy and I'll be buying more."
You'll Be Able to Enjoy Several Different Meals With Meat & Protein Deluxe Survival Food Kit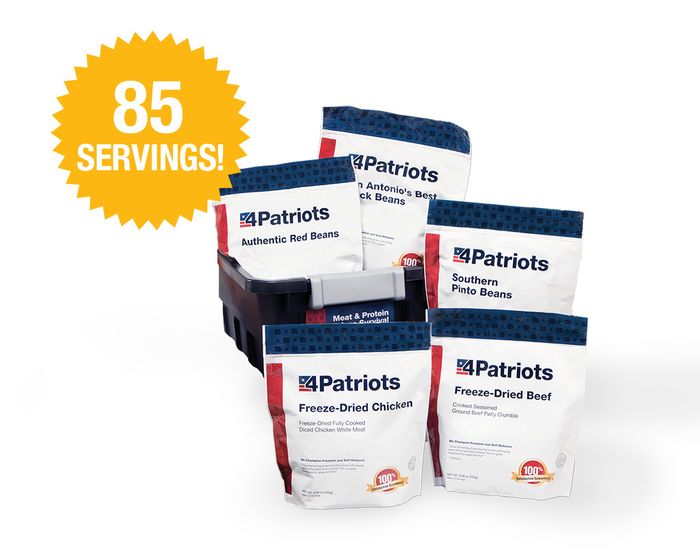 Our Meat & Protein Deluxe Survival Food Kit comes in the same resealable, space-age Mylar® pouches and tucked inside a stackable tote you've come to expect with our other survival food kits.
Keep all your individual protein packs in the tote, or take them on the go – it's your choice.
Compact and discreet, you can store them anywhere – your garage, basement, cabin or bug-out bag. Or, take them with you in your RV or even your car on your next trip!
You Can Never Be Prepared Enough, But This Will Get You Closer

"Great value with an awesome shelf life. In today's world you can never prep enough. Natural disasters are always here so make your lives more comfortable when they hit."
Protein-Packed Emergency Meals Can Be A Breeze!

"The preparation of these foods is incredibly easy. It's already seasoned and cooked and ready to go with minimal preparation. The longevity makes it worth it. You can put it on your shelf and have the peace of mind that it will be there for 25 years. You're not just surviving on these, you're enjoying them."
* Real reviews from real customers. Sometimes customers receive a free product to test or as a thank you for submitting honest feedback. For more information see footnote 1.
Designed to Last 25 Years, But Tastes as Scrumptious as Tonight's Dinner
Everything is super-easy to prepare. For your real chicken and beef, simply add cold water and let it sit. Then, cook it up the way you like it! And the beans are even easier… just boil water, simmer... and serve!
Native Americans and Pioneers got through the toughest winters and survival situations with dried meat. Now you'll have that same advantage with our Meat & Protein Deluxe Survival Food Kit!
Round that out with savory, healthful beans, and you've got a great source of protein to round out your stockpile.
You get a whopping 85 total servings of premium, lean protein to help keep you nourished and ready for whatever Mother Nature or other man-made catastrophes can throw at you.
Meat-Lovers Choose This Kit

"Being a meat-lover, surviving without meat in case of self-imposed lockdowns or absence of game, was not an option. The importance of protein for energy is so vital to productivity especially during stressful times. There are plenty of powdered protein supplements but the satisfaction of eating a flavorful meal with the physical tactile pleasure associated with enjoying a meal under even the most dire circumstances, is critical to mental health.

I have tried these products in concert with other 4Patriots staples and found them very satisfying and flavorful."
So, How Much Does This Cost?
It's no secret that good, lean protein can cost a pretty penny.
Heck, it makes sense considering how important protein is to our diets, right?
Well, you know us well enough by now to know that we've made it our mission to help get as many 4Patriots Meat & Protein Deluxe Survival Food Kits as we can into the hands of our fellow Americans.
And, because we have been blessed with the ability to buy in bulk, we're able to cut out the middleman and give these kits away for way less than what other companies are selling them for…
Trust us, we looked.
So right here, you can get our Meat & Protein Deluxe Survival Food Kit for the low price of $197.

That's $2.32 per serving!
But it gets better…

When you stock up & grab 3 Meat & Protein Deluxe Survival Food Kits, you get access to an easy, affordable payment plan. Plus FREE survival food, FREE Digital Survival Library and more.

That way, you can stock up on the protein you & your family need right now without breaking the bank.

Grab your 4Patriots Meat & Protein Deluxe Survival Food Kit at this incredible price while you still can…

This is about peace of mind, knowing that you're protected in man-made or natural disasters.
This Will Save Me Money in the Long Run

"I am an elderly person who lives on limited income. And the writing is on the wall with food costs continuing to rise. Since this lasts 25 years, this will save me money down the road. And who knows what the future holds?"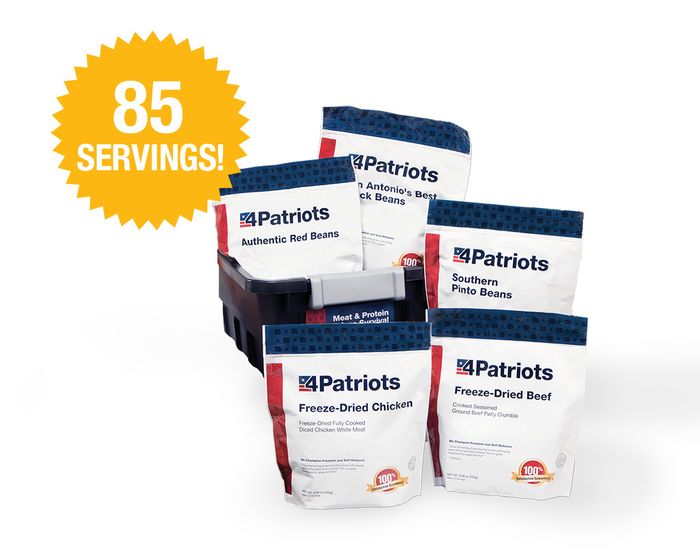 Order Online Any Time
24 Hours a Day / 7 Days a Week / 365 Days a Year

And to help make this the easiest decision of your life…
Score 5 FREE Gifts When You Stock Up
Developed exclusively for this page…

You get a collection of FREE gifts when you grab the Best Deal.

Starting off with the #1 item everyone always wants more of…


FREE Gifts #1 & #2: 2 FREE 72-Hour Survival Food Kits ($54.00 Value)
FEMA6 and The Red Cross7 both recommend that every American have at least 72 hours of NON-PERISHABLE food on hand in case of an emergency.

And only on this page, you get 2 FREE 72-Hour Survival Food Kits.

These kits are valued at $27.00 each. But you get them for FREE because you're taking action today to be more self-reliant with your Deluxe Meat & Protein Kit.

Each kit is designed to last 25 years* on the shelf and packaged in disaster-resistant Mylar packages. So when you pop one open years from now, it will taste delicious.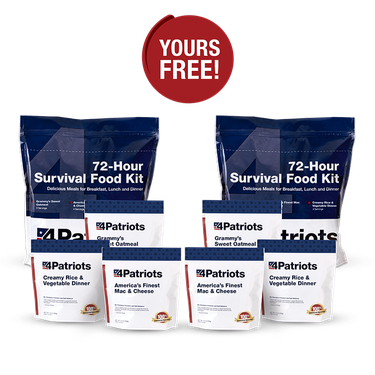 And each of them has 16 servings of tasty meals such as America's Finest Mac & Cheese, Creamy Rice & Vegetable Dinner and Grammy's Sweet Oatmeal...

So you'll now have 32 servings of delicious survival food – 7,520 more calories+ – for you or a friend.

But that's not all, because you also get…
* 25-year shelf life under proper storage conditions. Excess heat and/or damage to packaging may decrease shelf life. For more information, see footnote 2.
+ You may want or need more calories per day, especially if you're pregnant, a child, elderly or have other health conditions. To learn more see footnote 4.

FREE Gifts #3: FREE Digital Survival Library ($14.95 Value)
Four digital booklets available to download instantly. Keep them on your computer, tablet, phone, or print at home.

FREE Digital Report: Grow Your Own Victory Garden
You'll get the lowdown on outdoor and indoor gardens, freezing, and long-term storage.

FREE Digital Report: Top 10 Items You Need to Stockpile
They're also the FIRST things to leave the shelves. Get them now, not later when it's too late.

FREE Digital Report: How to Slash Your Grocery Bills In Half
You'll get the "insider" tricks to get the best deal… and it's not just clipping coupons.

FREE Digital Report: Your Personal Water Survival Guide
See how to source, store and collect clean water in an emergency.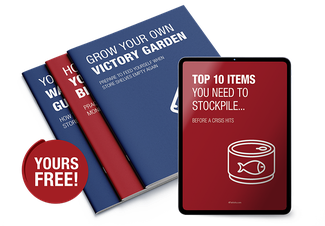 Normally, we sell this bundle for $19.95 on our website — but it's yours FREE with your Meat & Protein Deluxe Survival Food Kit.

You'll also get a discount on your next order…

FREE Gift #4: FREE $25 Shopping Certificate
This is FREE money in the bank for you to get whatever you need to round out your preparedness plan… in case we missed it on this page.

You'll get $25.00 OFF your future purchase of $100 or more. Use it to get our best-selling survival food, solar gadgets and so much more!

And the best part? We'll ship your entire Meat & Protein Kit, plus your FREE 72-Hour Kits to your doorstep… all on our dime.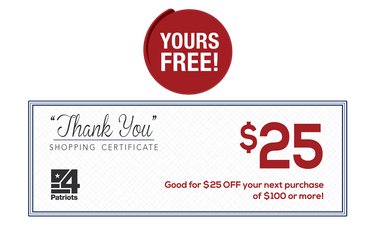 FREE Gift #5: FREE Shipping and Handling ($28.00 Value)
Last but not least, you'll get FREE shipping on your entire order. It's not cheap to ship all of this high-quality survival food.

But you deserve it for taking control over your food supply. And frankly, we want to do it for you.

Altogether, your FREE gifts are worth $113.90. But you won't pay a cent for them today when you claim the Best Deal on Meat & Protein Deluxe Survival Food Kits.
Claim your Meat & Protein Deluxe Survival Food Kits now.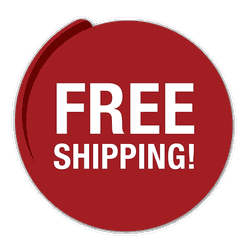 Yes! I Want Delicious, Long-Lasting Protein in My Stockpile!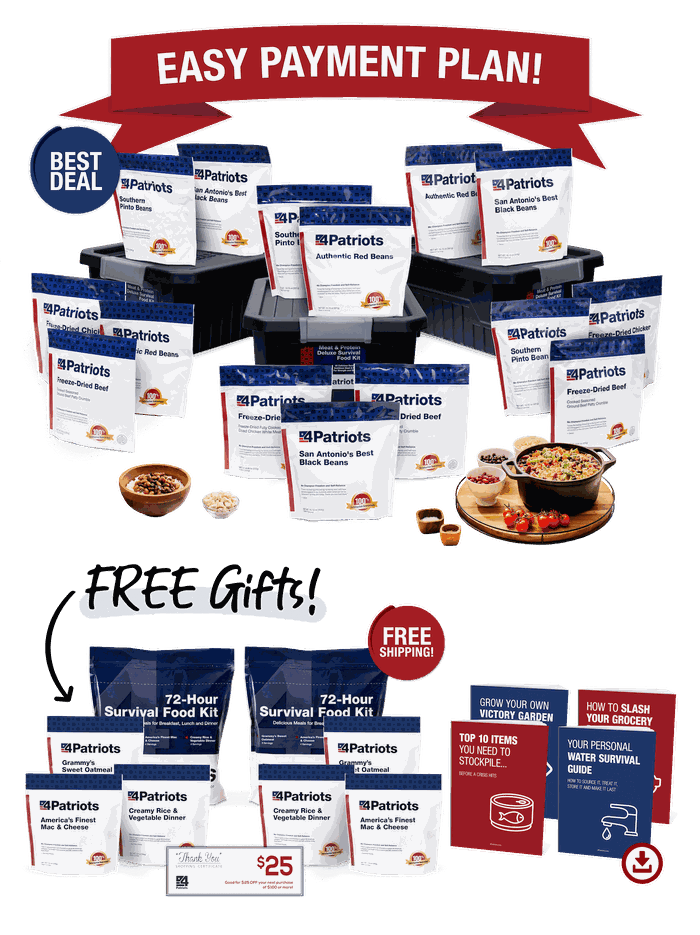 Order Online Any Time
24 Hours a Day / 7 Days a Week / 365 Days a Year

Don't you deserve this?

As of today, inventory is still available. When you order you will instantly receive an order confirmation. We will send your order to you via premium carrier such as UPS or FedEx, and you'll get a shipment tracking number as well.

You can get started risk free because you're backed by a 100% money-back guarantee for 365 days. It's like trying it before you buy it. Click the button below. You'll be glad you did.

Click the "Add To Cart" button below now, and we'll rush your kit to your front door right away!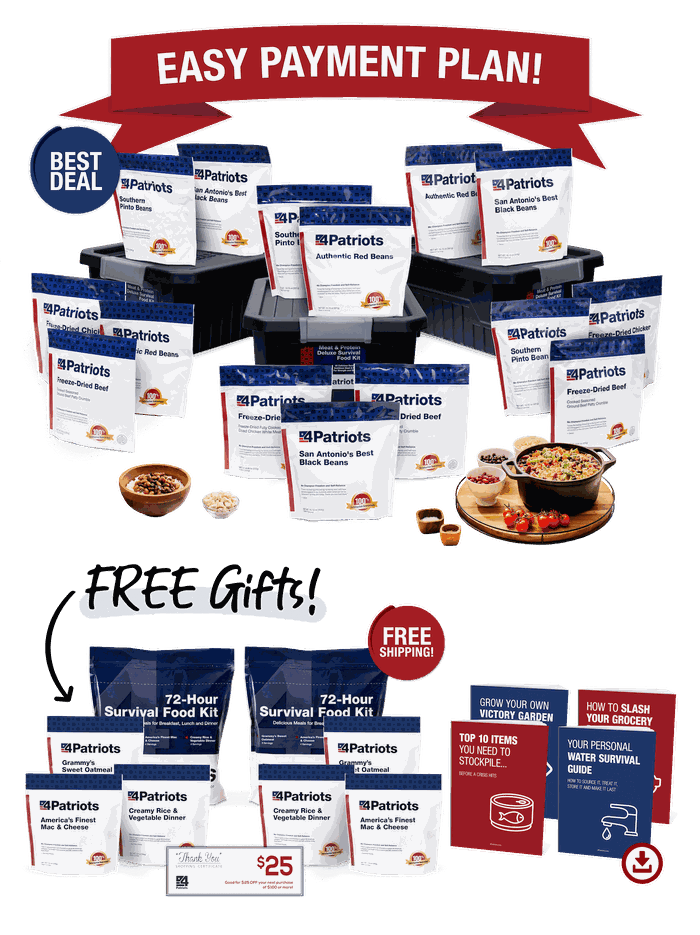 Order Online Any Time
24 Hours a Day / 7 Days a Week / 365 Days a Year

And just to make this a complete no-brainer for you...
You are 100% Protected by This Outrageous Double Guarantee

Guarantee #1: If for any reason you're not satisfied with your Meat & Protein Deluxe Survival Food Kit, just return it within 365 days (that's a full year) from the date of purchase and we'll refund 100% of your purchase price. No questions asked. So there's absolutely no risk for you. And you can keep the FREE gifts for giving your survival food a try.

Guarantee #2: If you open any of your Meat & Protein Kit anytime in the next 25 years and find that despite following storage conditions your food has spoiled or gone bad, you can return it and we will replace it with something of equal or greater value. That's only fair... and it proves how confident we are that this food will remain delicious and nutritious.
Here's What Patriots That Have Ordered the Meat & Protein Kit Have to Say:
Quality & Variety in 1 Package

"In these strange times, I stocked up on 4Patriots dehydrated food. I purchased a 6-month supply for the wife and me as well as for each of my daughters. The dehydrated meats should add the table quality as well as variety. We've tried a few packs of each and know it will do in some hard times. Good products at a fair price."
My Husband Didn't Even Know It Was Survival Food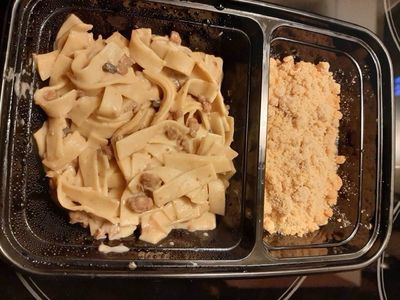 "I just tried the Stroganoff last night. I added 2 cups of the freeze dried meat and added mushrooms. My husband said he liked it and it tastes like fresh food. So there you have it."
I Did My Research — This Kit Won

"Don't miss out on this one. Freeze-dried meat is a very expensive storage food, and this was a great deal! I compared the 4Patriots meat pack with other canned FD meat, and this was the best value."
* Real reviews from real customers. Sometimes customers receive a free product to test or as a thank you for submitting honest feedback. For more information see footnote 1.
But look...

The clock is ticking.
And since this is 1 of our most-popular survival food kits… it's in your best interest to claim this rock-bottom price before that timer runs out.
So claim your Meat & Protein deluxe Survival Food Kits NOW by clicking the "Add to Cart" button. And get real peace of mind before disaster strikes…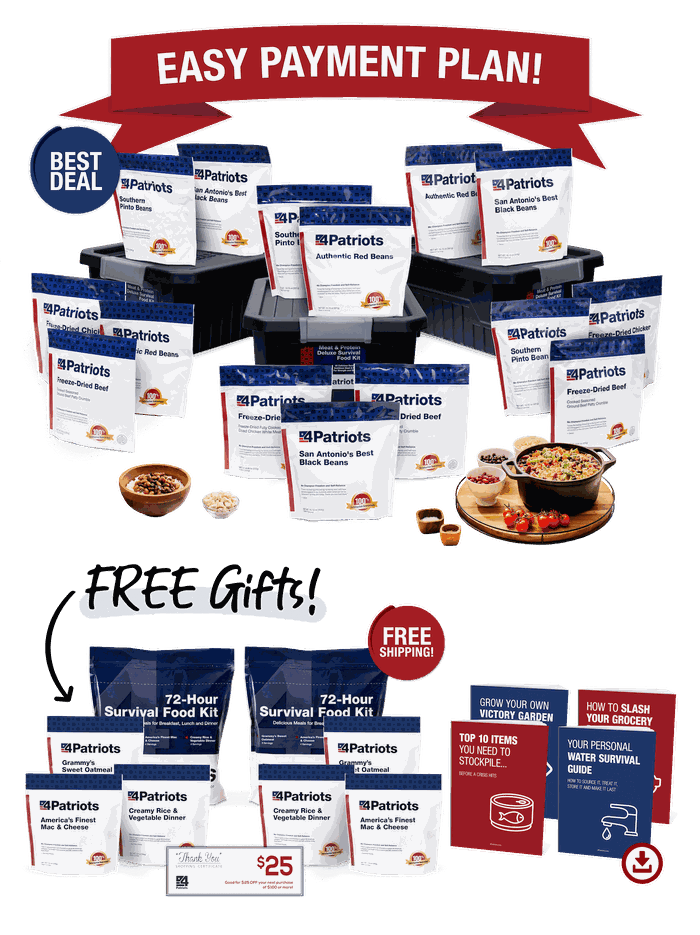 Order Online Any Time
24 Hours a Day / 7 Days a Week / 365 Days a Year

1.All testimonials in this advertisement are from real people; sometimes names and photos have been changed to protect their privacy and some were given free products in exchange for their honest feedback. Testimonials represent exceptional results, don't apply to the average purchaser and are not intended to guarantee that anyone will achieve the same results. The organizations, publications and people referenced on this site are not affiliated with 4Patriots. They have not endorsed, sponsored or recommended this product; no affiliation or endorsement is claimed. Terms & conditions apply.
2. Your survival food is designed to last 25 years on the shelf. Storage conditions impact the shelf life of your food. For best results, always protect your food from heat, air and moisture. Avoid prolonged exposure to temps above 75 degrees F. Keep food sealed until ready to eat. Shelf life will vary based on storage conditions.
3. Mylar® brand is a registered trademark of Dupont Tejjin Films. Dupont is not affiliated with and has not endorsed or sponsored this product.
4. These kits are designed to provide energy and nutrients for one person in stressful emergency situations. They are not intended to be complete caloric replacements during "normal" times. You'll want to make sure you have additional food items on hand so that in an extended emergency you'll be able to supplement your daily calorie intake, nutrients and variety with additional food items available on this site, food you have stockpiled in your pantry, fresh produce from your garden, etc. An average adult needs approx. 2,000 calories per day to meet their energy needs. This kit provides approximately 1,253 calories per day for one person. This may not be enough for optimal nutrition, especially for an extended period of time, or if you're pregnant, a child, elderly, or have other health conditions. In order to supplement your daily calorie intake, to add variety or to provide food for more than one person, we offer a number of supplemental products, including food bars, meat packs, fruit and vegetable packs, etc. By combining our kits with these additional products, you can ensure that you have 2,000 calories per day available to you during emergency situations. We'd be happy to discuss your particular preparedness goals, and to help you select more or less survival food to meet your unique needs. Call 1-800-304-4202 to speak with our friendly Customer Service team.
5. Cheryl. (2022, October 5). The Complete Guide to grocery shopping on a budget in 2022 • savvy budget boss. Savvy Budget Boss. Retrieved from https://savvybudgetboss.com/save-money-on-groceries-without-coupons/
6. FEMA. "Disaster Planning Is Up To You." 2018
7. American Red Cross. "What Do You Need In A Survival Kit?" 2018.