Stock Up & Score FREE Survival Food designed to last 25 years. Claim our Best Deal below.

Boil Life-Saving Water in Minutes Using Only the Power of the Sun
Get Your Hands On This Portable "Secret Water Heater"
What would you do…

If you needed to boil water but couldn't start a fire?

Todd & his family faced this dilemma on one frigid fishing trip.
"It was cold and getting colder. The ranger came by and checked our fishing license as we were preparing a place for a fire. He informed us that there was a 'no fire' order in place because of the drought."
Todd needed a new way to get hot water. Without fuel, flames or smoke.
So what did Todd do?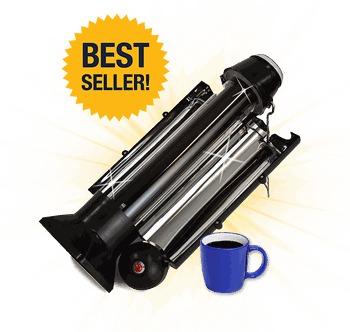 He used this revolutionary "secret water heater" to get the piping-hot water he needed.
"I said… 'wait, I've got my new Sun Kettle!' My brother & nephew didn't know what to think but I dug it out. I set it up and turned it to the sun. Couldn't have been more than 30 to 45 minutes and the water was already at a boil! The Sun Kettle saved the trip!"
Todd, and thousands of other Americans are choosing this "solar thermos" because it…
Works quickly
Works quietly
Doesn't need cords, batteries or flames
And now, you too can have hot water without hassle with...
The Sun Kettle® Personal Water Heater
Boil Water Wherever You Have Sun
The Sun Kettle Personal Water Heater is perfect for emergencies. Or anytime you need hot water for cooking, purifying water or for hygiene.
Using only the power of the sun, you can:
Cook food
Prepare coffee, tea, & cocoa
Purify drinking water2
Prep a warm washcloth bath
Melt snow for drinking
Administer critical first aid
Keep liquid hot for hours
It's like having a mini-microwave the size of a thermos!
And it will find its way into all your outdoor activities too.
Because you can use your Sun Kettle for A LOT more than just water...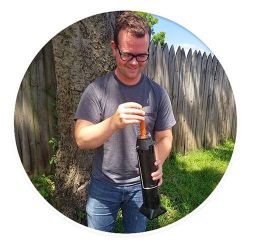 Cook Food
Throw in a couple brats or some soup & a hot lunch is served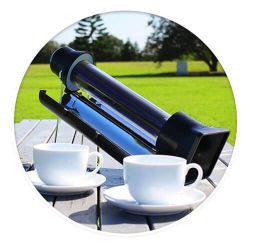 Make Hot Drinks
Enjoy hot coffee… even in a deer blind. No flame, no smoke and no noise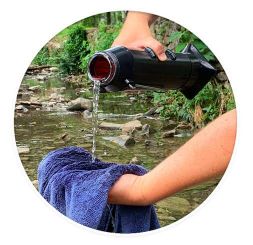 Clean Up
A hot towel when you're roughing it? YES! If you have sun, you'll have hot water

Whether you need to prepare food, purify water or brew a hot drink... the Sun Kettle is the perfect "personal hot water solution."
With this "fan-favorite" Sun Kettle you can...
Boil Water Wherever You Have the Sun

Cook Silently & Safely with Advanced Technology

Cook Food, Make Coffee & More

9 FREE Bonus Gifts

Including FREE Shipping & Handling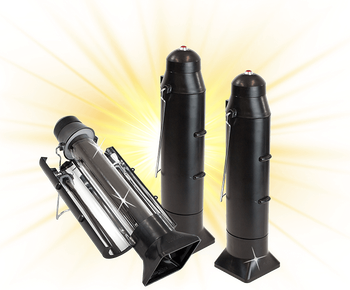 Here's exactly how it works...
Advanced Solar Technology:
Boil Water Without Fuel or Flames
The Sun Kettle boils liquid in minutes using only the power of the sun. No batteries, electricity or fire needed.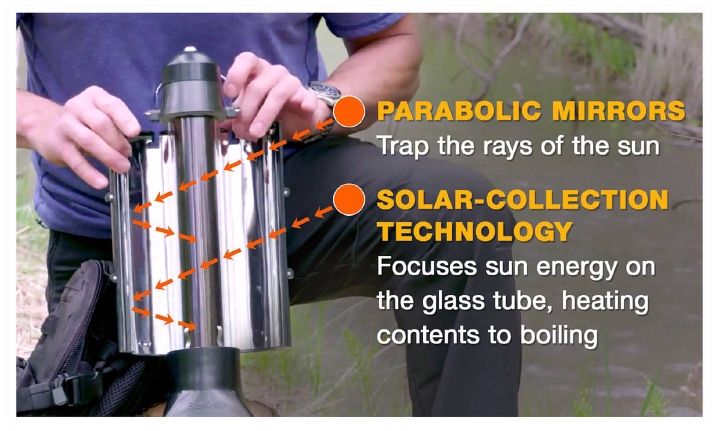 Parabolic mirrors trap the rays of the sun. Then, solar-collection technology focuses the sun's energy on the tempered-glass tube. Which heats your water to temps as high as 212°F in about 45 minutes, depending on your weather conditions. (Keep reading to learn more…)
A Cinch to Use — Easy as 1, 2… 3!
You don't have to be a "gadget guru" to use a Sun Kettle. It's so easy to operate, anyone can do it. There are only 3 simple steps: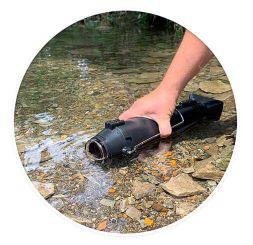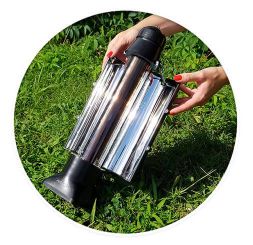 2. Open panels towards the sunlight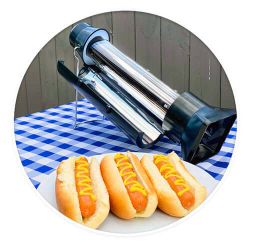 3. Enjoy hot food, clean water and more — all thanks to the sun!
Watch as 4Patriots employee, Eric, takes it for a test run... and yes — it really is that easy!
Works Fast, Even in Cloudy Conditions
Your Sun Kettle boils water in about 45 minutes, depending on sunlight and temperature conditions. No fuss, no muss. Just fill up your Sun Kettle and let Mother Nature do the rest.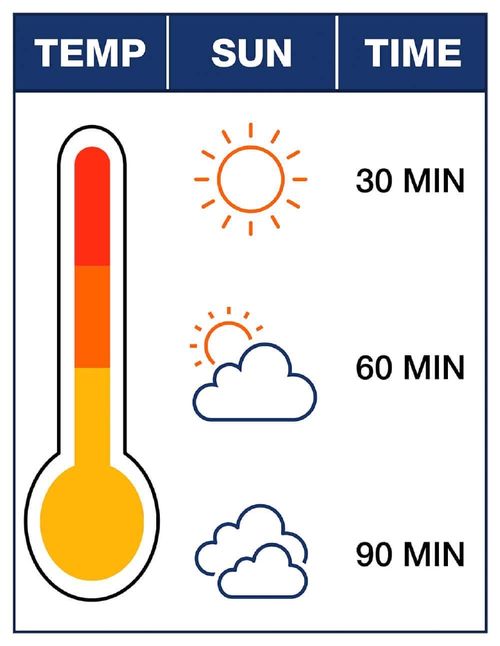 Results will vary based on weather conditions... but Mark, in Virginia, had boiling water "in no time flat"…
The Quick Boil Time Saved Us After The Winter Storm

"We had our recent snow storm [in Virginia], and the ice was just as bad of a problem as the snow was, because it brought down power lines.
Every product that I've bought from 4Patriots has been a lifesaver. With the Sun Kettle we had boiling water in no time flat. What a great way to not only make hot dogs, but any type of food... you're done in a jiffy!"

Here's Dan showing us how he uses his Sun Kettle to make a perfectly steeped tea in a "no burn" zone:
Sun Kettle Passed the "Tea Time" Test!


And you don't have to sacrifice safety to get that kind of speed. Because with a Sun Kettle you can count on…
Safe & Durable Construction
Advanced engineering makes your Sun Kettle powerful, efficient and safe. Every feature is designed with your convenience and wellbeing in mind.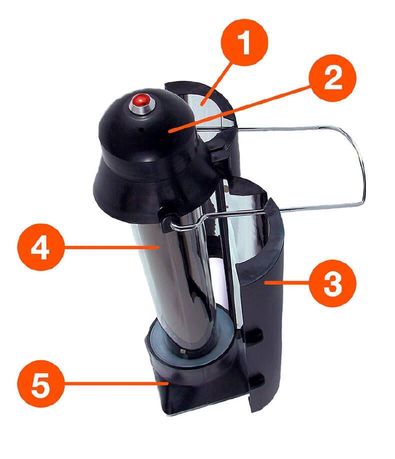 1 Safe to Touch
You can use your bare hands because your Sun Kettle is made from premium ABS plastic
2 Safe
A ventilated cap helps prevent dangerous overboils
3 Keeps Drinks Hot
Close the mirrors to use like a thermos & keep your hot drinks TOASTY for hours
4 Built Tough
Tempered-glass tube is shatter-resistant to withstand tumbles & bumps
5 Sturdy
Square base and kickstand help prevent tips and spills
*Caution: The contents of your Sun Kettle will be VERY hot!
Your Sun Kettle is safe to touch with bare hands because it's made from premium ABS plastic. And that same thermal technology is what helps keep your hot drinks TOASTY for hours.

The tempered-glass tube at the center of your Sun Kettle is shatter resistant, just in case you drop it. It's built tough to withstand tumbles and bumps.

And the square base and kickstand has four points of contact, to prevent tips and spills. A ventilated cap helps prevent dangerous overboils.3
Bring The Comfort of Home On The Road

"It's very durable and I can literally throw it in the back of the truck and have it with me wherever I am going. It fits in my backpack. It's easy to clean up with, wash up with, and make hot beverages or warm food. Definitely gives you some of the home comfort of being able to have hot water without having to build a fire or having any kind of camping stove."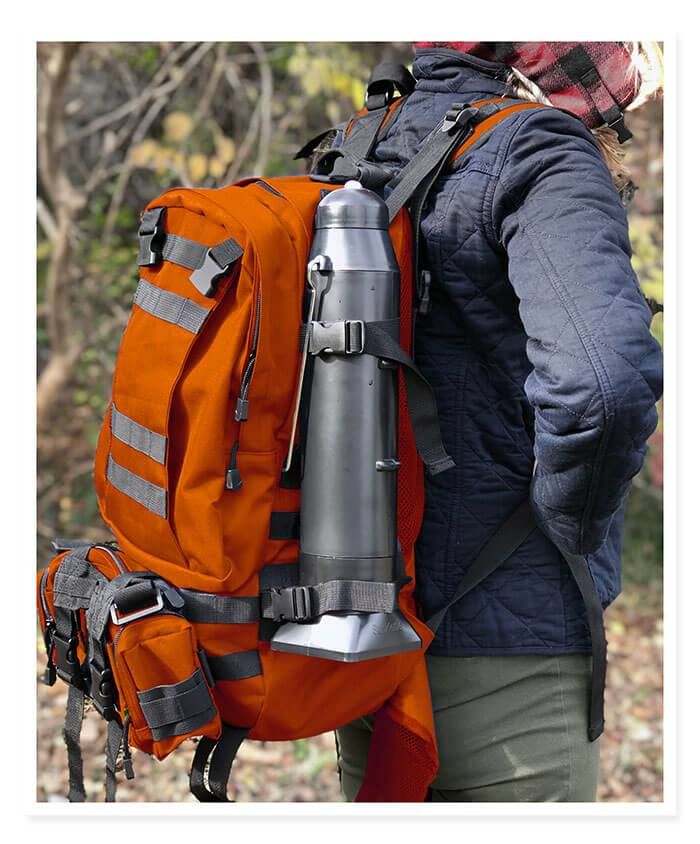 Compact & Lightweight
Each Sun Kettle holds 16.9 oz. That's enough for two large cups of coffee or a soup lunch for two. And you can do even more when you have more Sun Kettle solar thermoses on hand!

At only 2.65 lbs., your Sun Kettle goes anywhere with you. Keep one in your backpack, bug-out kit, car trunk, RV, cabin and more. Which is why a lot of folks grab the 3-Pack.
Quiet, Covert & Smoke-Free
Never alert a looter to your location. This solar thermos is silent and requires no flames. The perfect survival device in any off-grid environment.
Navy SEAL Trades Smoke for Sunlight

"You don't need to go through the work of gathering dry wood and trying to get a fire started when you have the Sun Kettle. Imagine boiling water with no flame, no smoke, no noise... all you need is some sunshine.

I can think of a number of times when I was in the SEAL Teams when I would've given my right arm to have one of these. Simple, economical, compact and ready when you are.

It's not only ideal for a crisis that may occur, or for camping and hiking — but this device would be incredibly useful on a daily basis. Like on a jobsite or somewhere without power equipment. I would highly recommend owning several of these — please don't wait to get them."

From outdoor activities to survival situations, the Sun Kettle is...
Handy Every Day or in a Crisis…
& Makes a Great Gift!
Hot water from a Sun Kettle could "save your bacon" in an emergency. But it's so handy… many customers buy 3 at a time.

You'll love having your Sun Kettles:
During power outages

Camping, hunting & fishing

Tailgating

On road trips & in RVs

Traveling

In your bug-out bag

At home

In an emergency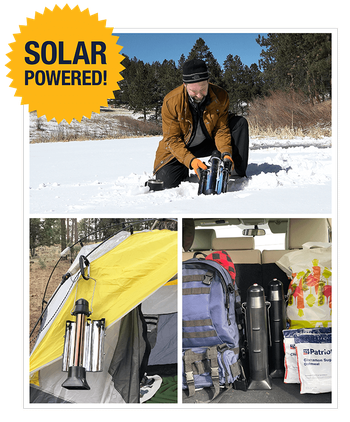 And Thomas knows, there's nothing quite like a comforting cup of joe when the power's out...
Hot Coffee & Warm Towel During Power Outage

"Checking in after the storm... I wanted to let people know that I used my Sun Kettle Personal Water Heater. We didn't have any power whatsoever. And I was able to have hot coffee AND was able to get hot water on a towel and wipe off my face and keep going."
All You Need is Sun! We Got the 3-Pack!

"This product really works. Just from the sun, you can get boiling water. That means soups, coffee, tea, sterilizing your drinking water when you need it, oatmeal, etc. I gave one to my brother to see if it really worked...he loved it! So I ordered the 3-pack.
I am going to give one to my dear friend who travels RV style a lot. Good buy, quality product and the coffee tastes marvelous when you thought you couldn't get hot or boiling water."
* Real reviews from real customers. Sometimes customers receive a free product to test or as a thank you for submitting honest feedback. For more information see footnote 1.
And it's not just for making coffee and hot dogs. You can use your Sun Kettle to make all kinds of tasty concoctions! Things like…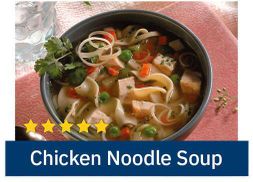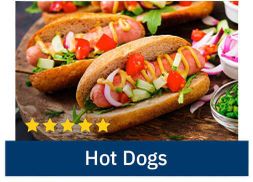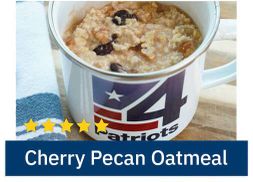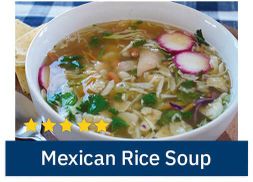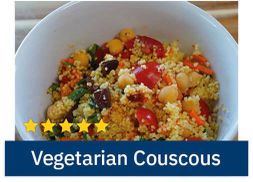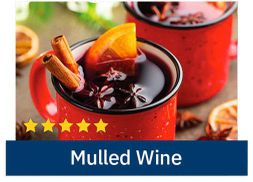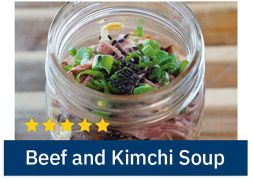 There's no denying how valuable having a few of these personal water heaters on hand could be. For cooking, purifying drinking water2… and much more.

That's why it's one of our best-selling items. We can hardly keep them in stock!

Partly because about 1 out of 2 customers buy more than one!4

And partly because…
Sun Kettles Make a Great Gift
Claim yours for you and your loved ones while they're still in stock. Like these customers, you'll be glad you did…
I Bought 3 of This Super Cool HOT Solar Cooker

"We have a lot of sun in Colorado, so heating water with the Sun Kettle is so cool! Or –– HOT! This Sun Kettle heats water to almost boiling! I didn't put a thermometer in, but it was steaming hot.
I don't drink coffee but I do drink hot cocoa. I just put the kettle out on the patio and voila! It is hot in about 35 minutes, and boiling in an hour. Great on cool days as the sun is still shining. I bought 3 to make things at the same time. It's compact to take to work and use on your lunch hour. Go back into the office with a hot cup of coffee, cocoa or soup!"
Glad I Grabbed 3 Before They Sold Out

"I purchased three of your Sun Kettles. And when I opened the box, I tried setting one up… and it was so simple! My prepper son was visiting about that time, so we decided to try one out and it worked magnificently. He was so impressed with it, I gave him one of the three.

I would recommend these to anybody, whether you're thinking of a big blackout or just a short time. You can always get a cup of coffee in a hurry. These are great… I'm glad I bought them!"
It's clear... everyone loves getting a Sun Kettle!
* Real reviews from real customers. Sometimes customers receive a free product to test or as a thank you for submitting honest feedback. For more information see footnote 1.
But act fast to claim yours, because…
These Sun Kettles are on a 100% First-Come,
First-Served Basis

We believe hot water should be accessible to everyone…
And we'd like to help as many people as possible get their hands on this endless supply of boiling water.
That's why you'll get an incredible deal on these Sun Kettles. Including FREE Gifts and FREE Shipping & Handling with your order when you stock up.
And we suggest you do… because we've sold out of these Sun Kettles before.

And that could easily happen again.

We'll order as many as we can to get ahead of the demand.

But these solar water heaters are custom-made just for us. Each order takes more than 8 weeks to produce, due to the high production standards.

Then, every single batch gets hand inspected and packed at our warehouse in Utah, to meet our exact order specifications.

So if they sell out, it may be months before we can stock up again.
The 1 Problem With Sun Kettles
There was 1 surprising "complaint" that we got about this pint-sized personal water heater.
It was that many of our customers want the life-saving power of MORE hot water…
For their WHOLE family — not just themselves...
And to prepare food, purify water and wash up — all at once!
Well... we can certainly understand that request. Maybe you can, too.
So today you can get up to 3 Sun Kettles — we even shaved off a little on the price per unit when you do.
That's right! Now's your chance to stock up and save.
So order 3 Sun Kettles to keep at the cabin, in your car and even in your bug-out bag.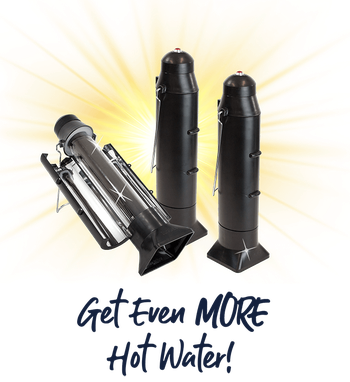 After all… you never know where you'll be when an emergency hits. Or how many people you'll be with! So it's best to err on the safe side when it comes to stocking up.
Frankly, every family should probably have more than 3 Sun Kettles... to be totally ready for whatever crisis could come.

But if we were to let everybody grab as many as they wanted, we'd sell out again in no time. And there would be a whole bunch of angry people out there... who weren't able to share this level of self-reliance with their loved ones.

It only seems fair to limit each person to 3 Sun Kettles at a time.

Again, most customers claim more than one Sun Kettle. To stash in their RV, cabin, backpack or bug-out bag. Or to give to friends and family. Young or old — people are sure to appreciate these Sun Kettles.
Here's How to Get Your Hands on Sun Kettles
So at this point you've seen the benefit of having these "mini solar water heaters" on hand, ready to support you in an emergency.

You've seen how they heat water in minutes using only the power of the sun…

How they keep your food and drinks hot so you can enjoy them longer...

How easy they are to use in your everyday life...

And how a supply of hot water could make all the difference in an emergency.
It's no exaggeration to say that 4Patriots Sun Kettles are one of our most popular products because people love the peace of mind they get from having them around.

Think about what it would be like to reach for your Sun Kettles after an earthquake, hurricane or flood…
To prepare a meal for your loved ones… when the going gets tough

To comfort your racing mind... knowing that you can purify your drinking water2

To ease tensions with a warm cup of hot cocoa

To stay alert with a fresh cup of joe

To have access to a hot-water clean up… when life gets messy
This doesn't have to be wishful thinking.

With your Sun Kettles... a portable hot water supply is entirely within reach.
Which is important. Especially when you ask yourself…
How Would You Rate Your Emergency Plan Right Now, On a Scale Of 1-10?
If you're being honest, would it be a 3… or a 5? Even a 7?

No matter what number you came up with, there's a great chance that adding a few Sun Kettles to your plan means you can...
Breathe easy... knowing that you'll have MORE hot meals in an emergency. And feel confident… knowing that these SILENT and SMOKELESS gadgets won't alert looters to your position in a true crisis situation.
The longer you can sustain yourself and your family, the better.
The more Sun Kettles you have access to, the more self-reliance you'll have. And the more security you'll feel.
But Here's the Great News...
We're offering these breakthrough Sun Kettles for substantially less than we should. Companies selling similar solar cookers are marking their prices up — as high as $90.00. We looked.
We really don't want you to miss out on this incredible pricing. And until you click that "Start My Order" button, we can't guarantee your order of Sun Kettles.

And good news...
You can get a single Sun Kettle for only $49 plus shipping.
Because you'll want to get enough security for everyone you love...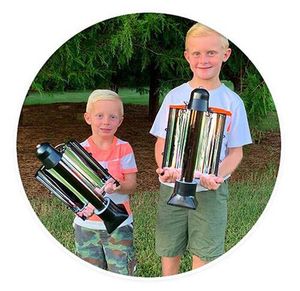 Because these often go out of stock due to being a personal solar thermos that fits in your backpack...

Because of overwhelming demand…

And because the more you have ready, the more secure you'll feel…
We strongly recommend you stock up on as many Sun Kettles as you can.

That way you'll feel confident knowing that your hot water supply is protected. No matter how long you need solar power to heat your food and make your drinking water safe.2

And to make loading up on Sun Kettles an easy and affordable decision, we created a special multi-unit preparedness package.
When you stock up on our Best Deal and get 3 Sun Kette Personal Water Heaters…

You'll get an incredible bonus package with 9 FREE bonus gifts.… including FREE Shipping & Handling.

And if you're on this page, that means we have a few units (probably more) in stock and available to ship straight to your door.
YES! I Want the Best Deal with FREE Gifts!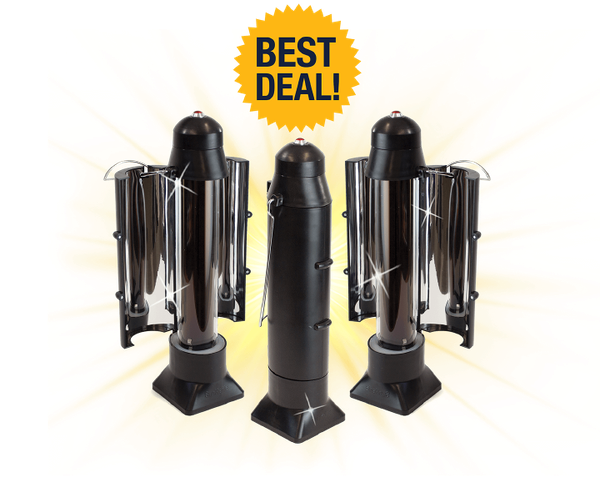 Order Online Any Time
24 Hours a Day / 7 Days a Week / 365 Days a Year

UPDATE: Our Best Deal Just Got Even Better!
Select the BEST DEAL Package &
Get 9 FREE Gifts & FREE Shipping



Now to help make stocking up a complete no-brainer for you…
You Get Some Incredible FREE Bonus Gifts... the Perfect Complement to Your Sun Kettles
When you claim your Best Deal Package, you'll get a slew of FREE Bonus gifts.

Each one has been carefully selected just for Sun Kettle owners like you, so that you can start enjoying your Sun Kettles the moment they arrive.

First, you'll get...


FREE Gift #1: FREE 72-Hour Survival Food Kit ($27.00 Value)
The Red Cross9 and FEMA8 both say that every American needs at least 72 hours of non-perishable food on hand in case of an emergency.
That's why you get a FREE 72-Hour Survival Food Kit with your Sun Kettle Solar Cooker today.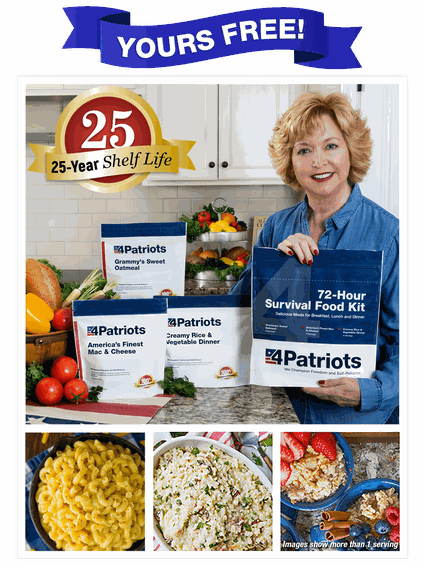 In your FREE kit, you'll get 16 servings of delicious meals designed to last for 25 years.* That's 3,760 total calories (average 1,253 calories per day).+ Enough energy and nutrients to help you survive a 72-hour emergency. You may want or need more calories.
These family-favorite recipes are easy to make. Simply boil water, simmer, and serve.
Creamy Rice & Vegetable Dinner
America's Finest Mac & Cheese
Grammy's Sweet Oatmeal
We've shipped over 1,245,898 of these best-selling kits to happy customers all over America.6
Each kit is valued at $27.00 each. But today, we'll buy one for you, and add it to your order for FREE, as a thank you for claiming your new Sun Kettle Solar Cooker.
+ You may want or need more calories per day, especially if you're pregnant, a child, elderly, or have other health conditions. For more information, see footnote 7.
So Glad We Had This During Hurricane Irma

"It was a Category 2 when it hit us. Looked like a war zone. We lost power for 2 days, but others lost it for weeks. When I opened that package of 4Patriots Survival Food, we felt like we were in control of the situation. And it was delicious! A hot meal makes you happy. And there was enough in one of those packages, we could have fed a small army.
4Patriots is our company of choice. Actually communicates, cares, has new products and has guarantees behind their products.
The sooner you start preparing, the better off you're going to be. We don't want to rely on someone else for things when we can have our own. We can take care of ourselves."

FREE Gift #2: 30 FREE Servings of Freedom Joe Survival Coffee ($9.70 Value)
Stay alert when the going gets tough… with 30 FREE cups of premium survival coffee. Rich, aromatic and designed to last for 25 years.*
4Patriots is famous for its delicious, high-quality survival food kits. And Freedom Joe Survival Coffee is a great addition to our survival food lineup.
Designed to last 25 years
Non-GMO Colombian beans
100% Pure Arabica coffee… no fillers or artificial flavors
Incredible taste: Carefully freeze dried peak freshness to preserve the rich flavor
Even if you're not a coffee drinker, you'll want to hold onto your FREE Survival Coffee stash. Because it will be more valuable than gold when bartering in a crisis... when coffee will be in short supply and in high demand.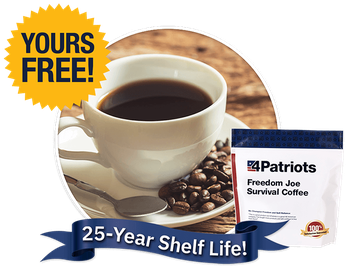 Here's what these customers had to say, when we gave them a sample:
Perfect Addition to My Preparedness Plan

"I just got your survival coffee this morning and tried a cup. It is great. So great I had a second cup. This will be a great addition to my survival food."
Doesn't Taste Like "Survival" Coffee

"Got the coffee today and made a cup. The best way to say this, is that it's better than anything in the store!"
* Real reviews from real customers. Sometimes customers receive a free product to test or as a thank you for submitting honest feedback. For more information see footnote 1.
And in addition to the FREE Survival Coffee, you'll get…


FREE Gift #3: 14 FREE Servings of Bugle Boy Survival Cocoa ($7.70 Value)
Not a coffee lover? No problem. Because you'll also get 14 FREE servings of our Survival Cocoa — so that you can enjoy a "warm up" no matter your taste or age.

All 14 cups of Bugle Boy Survival Cocoa are designed to last for 25 years.* So you can share the chocolatey goodness of a warm cup of cocoa with your loved ones... now, or decades from now.
And with your Sun Kettles… you can make a couple steaming cups in no time. FREE!
You'll also get...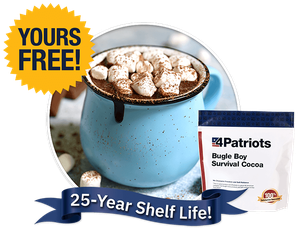 FREE Gifts #4 and 5: 2 Shepherd's Pie Meals ($9.90 Value)
Next up, you'll get a delicious meal we don't even sell on our site yet…
It's our brand-NEW, hearty Shepherd's Survival Pies... yours FREE! Designed to last for a mind-boggling 25 years* and handpacked in USA.
You get 2 servings of savory, hunger-busting pie FREE with this special Best Deal offer.
And the best part? You just add water. Pour water into the pouch… shake… and enjoy!
You can eat it straight from the pouch. So no matter where you go — camping, hunting… or hunkering down — you'll have comfort food to keep you fueled and focused.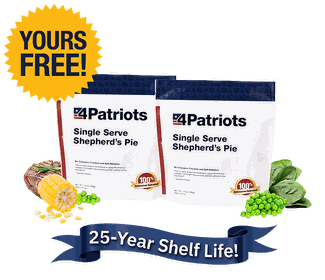 And your next FREE gift will have you feeling like a chef with your Sun Kettles…


FREE Gift #6: FREE "Sun Kettle Kitchen" Digital Cookbook ($4.95 Value)

We want you to love every minute of using your NEW Sun Kettle solar cookers. That's why you'll get a brand new Solar Cookbook FREE with your Best Deal Package.

With it, you are the ultimate solar-powered chef. You'll have all the info you need to put your Sun Kettle to work for YOU. Including...
The weird 2-hour rule that could save your family in a crisis…
(see page 8)

19 ways to use your solar cooker in non-emergency situations…
Plus 1 more that you'll never guess! (page 7)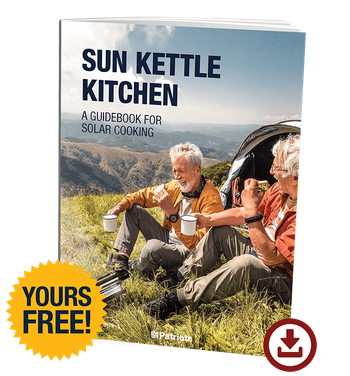 Gourmet meals & mulled wine while camping? YES!!
Step-by-step instructions for enjoying solar-cooked luxuries in the great outdoors. (turn to page 9)
And much more!
This solar cookbook is exclusively written for Sun Kettle owners. You can't pick it up at your local bookstore or get it on Amazon! It's delivered instantly in PDF form, so that you can read it on your Kindle or iPad from anywhere… or even print out at home.

Plus you'll get...


FREE Gift #7: FREE "Cooking Without Electricity" Digital Bonus Report ($9.95 Value)
In this customer-favorite digital report, you'll get the "ins and outs" of cooking when the power's out. Or even when you're out camping or hiking.
It's packed with valuable information you need to know now. Things like...
17 ways to feed your family when the power goes out

How to use a rock as a stove in a pinch

The 6 kinds of DIY stoves you should try before winter

How to cook outside without attracting attention (it's not what you think)

And more!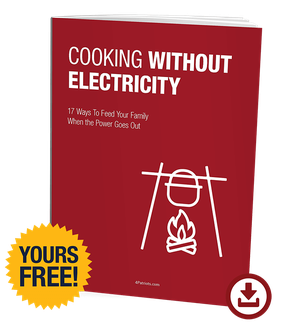 This valuable report is worth at least $9.95. But we'll buy one for you and add it to your bonus package, as a "thank you" for stocking up.
FREE Gift #8:

$25 OFF Your Next Purchase
This is FREE money in the bank for you…
You'll get $25 off any future purchase of $100 or more. Use it to get our best-selling survival food, solar gadgets and so much more!
Get whatever you need to round out your preparedness plan… it's completely up to you.
That's what we call an incredible deal.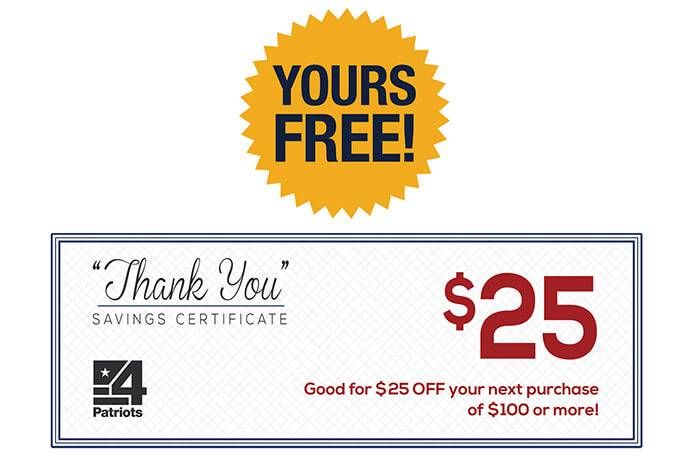 But we want to sweeten the pot more. So when you order your Sun Kettles, you'll also get...

FREE Gift #9: FREE Shipping & Handling ($9.95 Value)
Select the Best Deal on your Sun Kettles and you'll get FREE shipping & handling for your entire order.

Shipping all these Sun Kettles and your FREE bonus gifts via premium carrier isn't exactly cheap. But we want you to know how much we appreciate your business. So we're going to take care of the shipping and handling for you.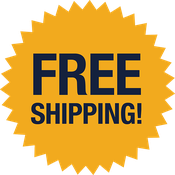 Click the orange "Start My Order" button now, and we'll add all your FREE bonuses to your order right away.
YES! I Want to Protect Myself & My
Family With Sun Kettles!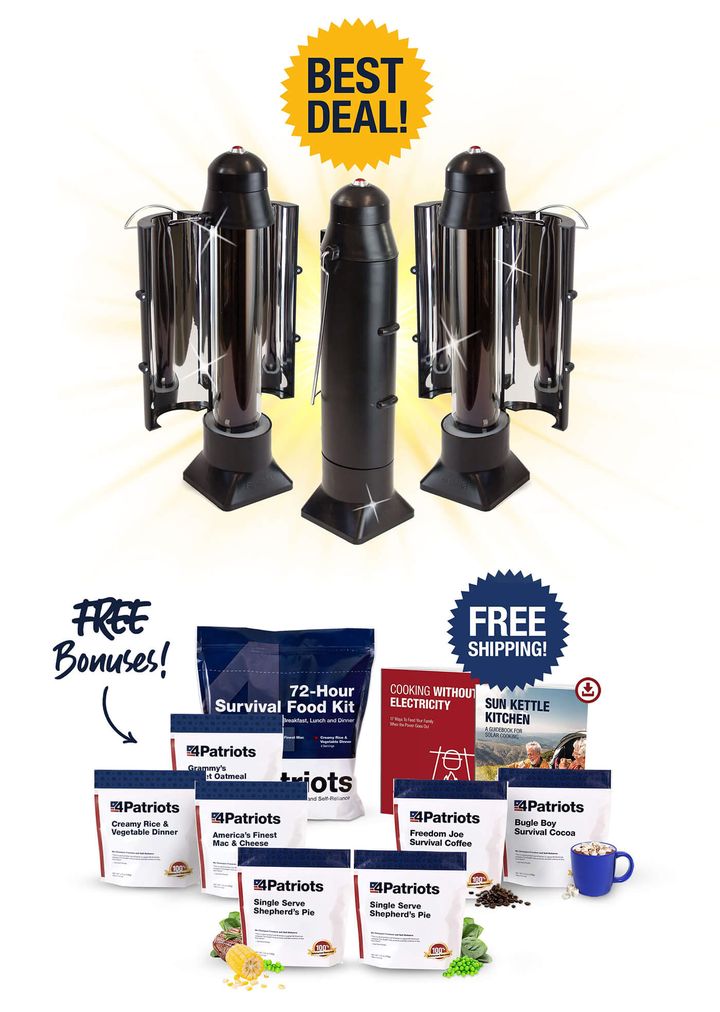 Order Online Any Time
24 Hours a Day / 7 Days a Week / 365 Days a Year


And you won't risk a thing today thanks to…
An Outrageous Guarantee So This
is 100% Risk FREE for You
You should be 100% happy with your order or you shouldn't pay a penny. That's why you'll get a 100% money back satisfaction guarantee for 365 days with no questions asked.
100% Money Back Satisfaction Guarantee
If for any reason you're not satisfied with your Sun Kettle, just return it within 365 days (that's a full year) from the date of purchase and we'll refund 100% of your purchase price. No questions asked. That way there's absolutely no risk for you.
That's proof that we stand behind the Sun Kettle and we are confident you're going to love yours.

But you don't have to take our word for it…

Here's what Sun Kettle customers have to say:
Raving Reviews From 4Patriots Customers!
When you claim your Sun Kettles, you'll not only get a mini solar water heater that fits into a backpack... you'll also get tremendous peace of mind.

Like these customers did...
My Sun Kettles Saved a Stranded Baby!

"I wanted to tell you how I used the Sun Kettle during the hurricane because I had it and it was new and wonderful.
The lady next door to me had a baby and no way of getting any milk for the baby, but she did have some powdered milk. I used my Sun Kettle to heat up the water and bring it to a boil so we could be sure it was pure, and we made milk for the baby.
It was a Godsend... because otherwise we were stranded and had no way of getting to a store to get anything. And that way we had milk for the baby. It really helped us out, so I can't tell you how much we appreciated having that little Sun Kettle because it sure made a lot of difference in our lives. So thank you so much for making such a great product."
I Was Skeptical At First

"To be honest, I was skeptical about this solar Sun Kettle. When it came in the mail I immediately put it to the test. I filled it with cold bottled water from the fridge and set it out in the sun on a cold 5 degree fall morning.
It took 1 hour to get hot HOT water for a cup of hot chocolate. This made me a believer. I immediately ordered three more for my preparedness supply. This will work great in an emergency to heat up water to cook a meal. I will buy some more for my family."
Helped Us Eat During a Hurricane

"I can't say enough about the Sun Kettle. We went through Harvey and were without power for about nine days. It was nice to be able to have this unit to heat up water, to eat some of the meals that made us feel like things were going to be normal again."

I liked it, in fact, so much that I ordered two more. We tuck them away sort of like quiet insurance so that we know if something were to happen, whether it's summer or winter, and we've gone down to an ice storm once too, that we'd have hot water, boiling water in the shortest amount of time.

It delivered everything you said it would. I've got no complaints. Anyone that wants to look at it should buy it."
How to Hike With Hot Water

"I use this product on a daily basis. It's phenomenal and effective. I use it to boil my water when I'm on a hike. Even if it's cloudy, I've noticed this device works just as well. I would recommend more than one – have two or more on hand just in case you need clean, hot water.
The other day I used the hot water to make some yummy mac and cheese for me and my little ones! Do yourself a favor and buy a 4Patriots Sun Kettle. You will not regret your purchase."
With My 3-Pack, I'm "Boil Water Order" Ready

"I got serious about getting the Sun Kettle after what happened in Texas. The water was contaminated and they were told to boil their water. Many had no way to boil their water or even melt snow for drinking water. I was convinced the Sun Kettle was the answer, so I bought 3."
* Real reviews from real customers. Sometimes customers receive a free product to test or as a thank you for submitting honest feedback. For more information see footnote 1.
Don't you want to have peace of mind in a crisis… like these customers do?
Simply click the "Start My Order" button below and you'll be taken to the product options page where you can order one or more Sun Kettle personal water heaters.
YES! I Want to Protect Myself & My
Family With Sun Kettles!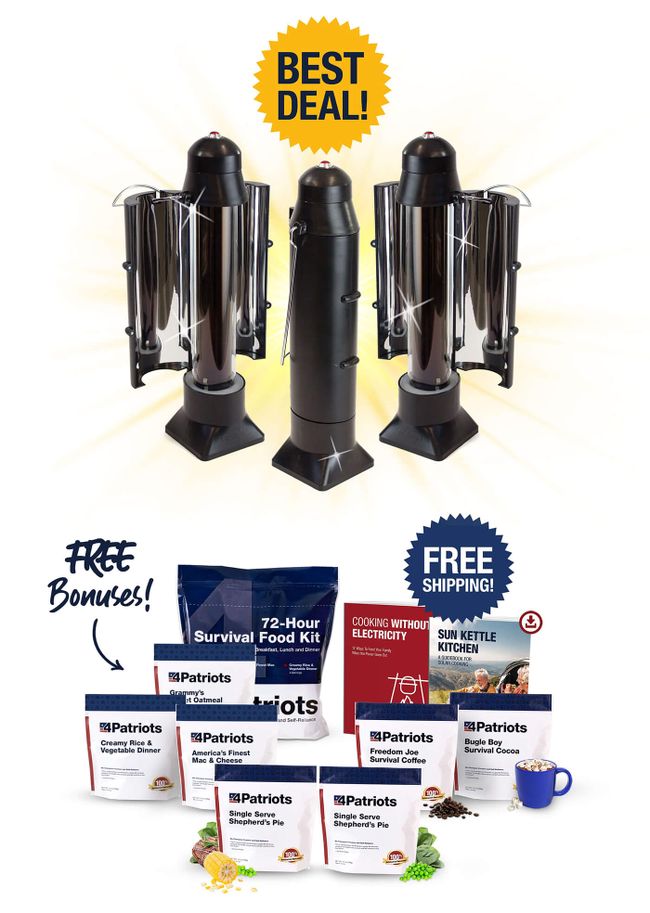 Order Online Any Time
24 Hours a Day / 7 Days a Week / 365 Days a Year


Can you picture how good this security and independence will feel?
Your Purchase Supports Those Who Serve
When you claim your Sun Kettles, we will provide meaningful support to important charities that help American veterans and their families.

Including Operation Homefront, Fisher House, A Soldier's Child-Foundation and Team Rubicon.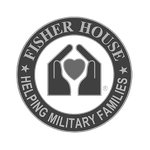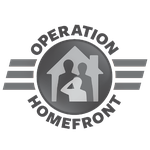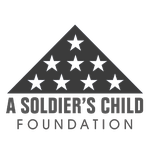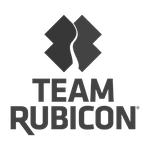 In fact, 4Patriots and our affiliated brands have donated more than $975,000 in cash, plus truckloads of life-saving products and countless hours of volunteer service by our employees since we founded the company. And the numbers keep growing! In 2022 alone, we donated "$1K a Day" for a total of $365,000 by year's end.
You can feel good knowing that you're supporting our veterans while getting the peace of mind that comes from having a hot water source at your fingertips.
An American Company You Can Count On
4Patriots headquarters are in Nashville, Tennessee.

Here's a recent snapshot we took at the office here in Nashville so you can see we're real people – Americans! Not some 800 number routed to a foreign call center.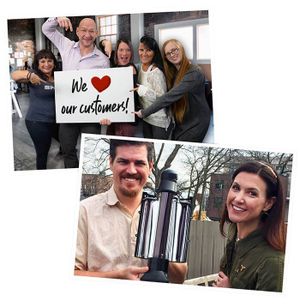 With us, you'll only be dealing with Shane, Corrie, Lisa and other good folks right here in the USA. People who own and have used 4Patriots Sun Kettles themselves. And who know the product inside out.

Now don't worry, there's no pressure to claim your Sun Kettles. In fact, if you don't want them, you can step aside. No hard feelings.

There are plenty of other people dead set on preparing right now. Who see the need to act fast, before these solar-powered boilers sell out.
It's Up to You Which Way You Go
If you're ready to take charge and look out for yourself and your family, then click on the button below. You'll be glad you did.
This is about peace of mind, knowing that you can heat water and prepare a hot meal in man-made or natural disasters… using only the power of the sun.

Don't you deserve this?

To get your Sun Kettles plus your FREE Bonus Gifts… when you order 3 Sun Kettles.
As of today, inventory is still available. When you order you will instantly receive an order confirmation. We will rush your order to you and you'll get a shipment tracking number as well.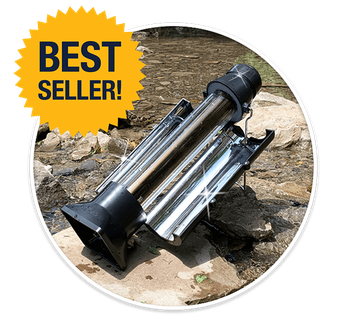 You can get started risk-free because you're backed by a 100% money back satisfaction guarantee for 365 days. It's like trying it before you buy it.

Claim your 4Patriots Sun Kettles and your FREE gift now. You'll be glad you did.

Click the "Start My Order" button below.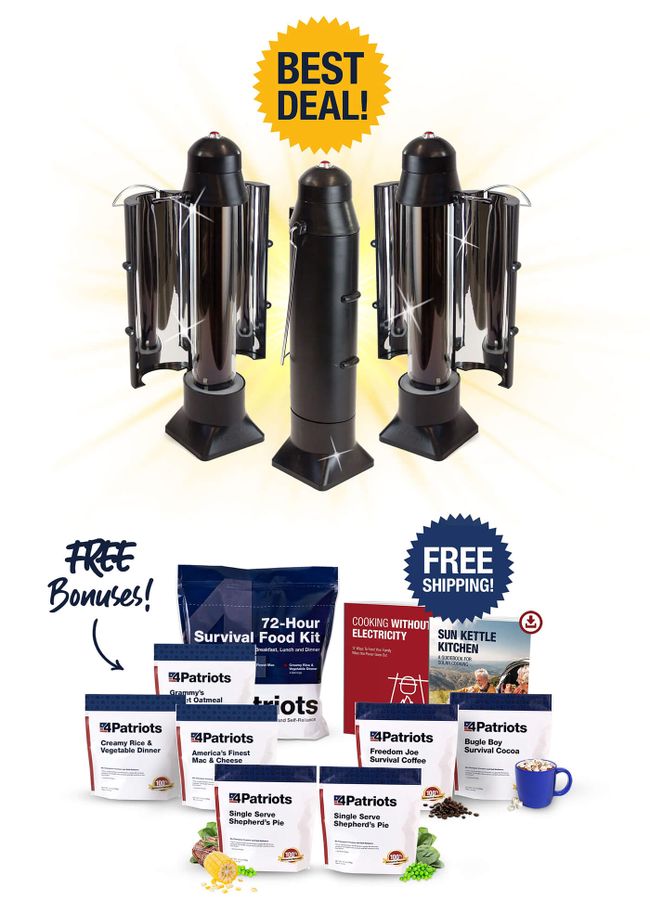 Order Online Any Time
24 Hours a Day / 7 Days a Week / 365 Days a Year

Loved Mine So Much, I Ordered One More

"I'm a former coast guard officer… I've been camping since I was a Cub Scout… and there's one thing that I've always been… a gadget guy. And when you bug out for two or three days, the one thing you can never have enough of is quick, fast, clean water, even if you have to dip it out of a stream.

I bought my Sun Kettle in the middle of winter time, and when it came in I unpacked it and said, 'We're going to put this to work.' It's like a thermos, only with solar panels on it.

So I folded it out on the hood of my car and stuck water in it just to see if it would do what the brochure said it would do. Because if it wasn't going to do that, I was going to send it back and never even think about another one from you.

Well it worked, so I ordered another one, because if you ever been on a camping trip, you don't want to just have hot water heating up for a cup of coffee or a tea. You want a meal, and I'm a kind of guy that packs your meal all in baggies, one meal in a baggie, and sticks it in water and cooks it. So a Sun Kettle was going to be ideal for a two, three-day outing, and so I got two of them.

Anyway, they work just like they're supposed to. I've enjoyed them, and if anybody's sitting on the fence out there, and hasn't got one yet, I suggest you add at least one if not two of these to your kit. You'll enjoy them, and for what they do for you.

As a Vietnam-era veteran, I thank you for contributing to the vets and the kids and the foundations, and I am proud to be a part of everything that you do. God bless you, and to your survival. Amen."

Order Online Any Time
24 Hours a Day / 7 Days a Week / 365 Days a Year

1. All testimonials in this advertisement are from real people; sometimes names and photos have been changed to protect their privacy and some were given free products in exchange for their honest feedback. Testimonials represent exceptional results, don't apply to the average purchaser and are not intended to guarantee that anyone will achieve the same results. The organizations, publications and people referenced on this site are not affiliated with 4Patriots. They have not endorsed, sponsored or recommended this product; no affiliation or endorsement is claimed. Terms & conditions apply. Cade Courtley is a former Navy SEAL and Platoon Commander who served 9 years of active duty and has been compensated by 4Patriots for his hard work in helping us test and endorse this product.
2. Boiling is sufficient to kill pathogenic bacteria, viruses and protozoa (WHO, 2015). If water is cloudy, let it settle and filter it through a clean cloth or coffee filter. Bring water to a rolling boil for at least one minute. At altitudes above 5,000 feet, boil water for three minutes.
3. Caution: Contents of the Sun Kettle will be hot and could cause burns if spilled. Keep hot liquids away from children; supervise children closely when using the Sun Kettle. Read product manual and follow usage instructions.
4. Customer purchasing behavior as documented via Google Analytics. Updated August, 2019.
5. Your survival food is designed to last 25 years on the shelf. Storage conditions impact the shelf life of your food. For best results, always protect your food from heat, air and moisture. Avoid prolonged exposure to temps above 75 degrees F. Keep food sealed until ready to eat. Shelf life will vary based on storage conditions.
6. Number of 72-Hour Survival Food Kits mailed is based on an October, 2019 inventory report.
7. These kits are designed to provide energy and nutrients for one person in stressful emergency situations. They are not intended to be complete caloric replacements during "normal" times. You'll want to make sure you have additional food items on hand so that in an extended emergency you'll be able to supplement your daily calorie intake, nutrients and variety with additional food items available on this site, food you have stockpiled in your pantry, fresh produce from your garden, etc. An average adult needs approx. 2,000 calories per day to meet their energy needs. This kit provides approximately 1,253 calories per day for one person. This may not be enough for optimal nutrition, especially for an extended period of time, or if you're pregnant, a child, elderly, or have other health conditions. In order to supplement your daily calorie intake, to add variety or to provide food for more than one person, we offer a number of supplemental products, including food bars, meat packs, fruit and vegetable packs, etc. By combining our kits with these additional products, you can ensure that you have 2,000 calories per day available to you during emergency situations. We'd be happy to discuss your particular preparedness goals, and to help you select more or less survival food to meet your unique needs. Call 1-800-304-4202 for to speak with our friendly Customer Service team.
8. FEMA. "Disaster Planning Is Up To You." 2018.
9. American Red Cross. "What Do You Need In A Survival Kit?" 2018.