[NEW] Ultra-Bright "Solar Lighthouses" Pierce The Darkness?
Advanced Solar Camping Lantern Powers Itself & Other Devices
Congratulations!

You found our brand-NEW mini solar "lighthouses." Together, these guys can give you a nearly-endless supply of light for:
Campgrounds
Blackouts
RV Trips
Front/Back Yards
All at the push of a button.
Right here on this page, you get an exclusive "Buy 4, Get 1 FREE" deal on these portable camping lights.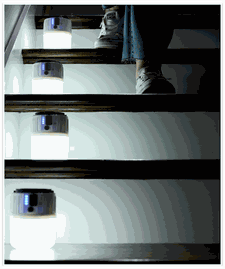 But there's a catch. We've already sold thousands of these ultra-bright lights without any special deals.4

So when people find out they can score a FREE lantern? We could see a mad rush on them.

Especially now that FOX News featured it...
As Featured on Fox & Friends

"This runs for 12 hours. I love it. It's very very bright and has SOS mode. This is a great work light."
So there's no time to waste. Introducing…

[NEW] The 4Patriots SoLantern™
Ultra-Bright Lanterns Power Themselves & Other Devices
Whether you want light at the campsite. Or need to see during a dangerous blackout…

You need a powerful solar light you & your family can rely on.
People can't believe that these solar lights can do ALL this…
Recharges with the sun

800 lumens of light

5 light settings

Long-lasting battery life

Powers your phone & more

Ultra-lightweight – goes anywhere

★★★★★ Raving Reviews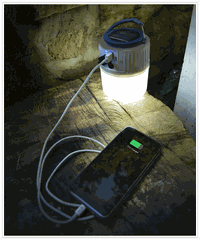 Click the "Add to Cart" button below to claim your exclusive "Buy 4, Get 1 FREE" deal on your ultra-bright SoLanterns.

And having a solar light on hand may be more important now than ever. Because when the sun goes down…
You Can't See What's Lurking In The Dark
Picture this…
You're lying in your tent after a long day of hiking with the kids. Your partner is snoring peacefully next to you. And the kids are out like a light.

But right as you're finally falling asleep…

*Snap*
What was that? A snapped twig? An animal? Your imagination?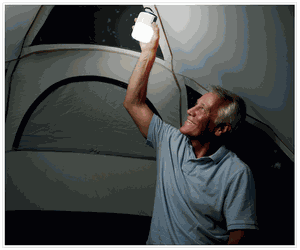 Or is it your worst nightmare coming true… someone lurking outside your campsite?

There's nothing scarier. Knowing your family's fate is in your hands — and you can't even see the danger.
Don't be left in the dark.

With your SoLantern at the ready, you can blast 800 lumens of stunning light at the push of a button.

Shocking whatever animal or trespasser is out there.

… or simply ease your racing mind with an oasis of warm, comforting light.

This doesn't have to be a dream. Now, you can…
Protect Your Family With Revealing Light
Advanced 2-In-1 Solar Lights Protect Your Family Against Blackouts
Don't let the size fool you. Each SoLantern comes packed to the brim with advanced features you & your family will love.

You can power your SoLantern for FREE using the solar panel. So you can charge them up during the day. And blast 800 lumens of bright light when the sun sets.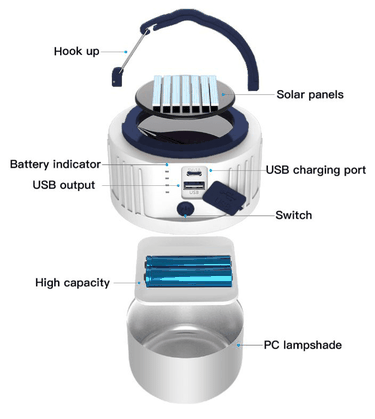 These are the solar lanterns you need to protect your family. Take them camping. Or stash them away for emergency light. You can't go wrong.
Just think of all the places you can use your solar lanterns: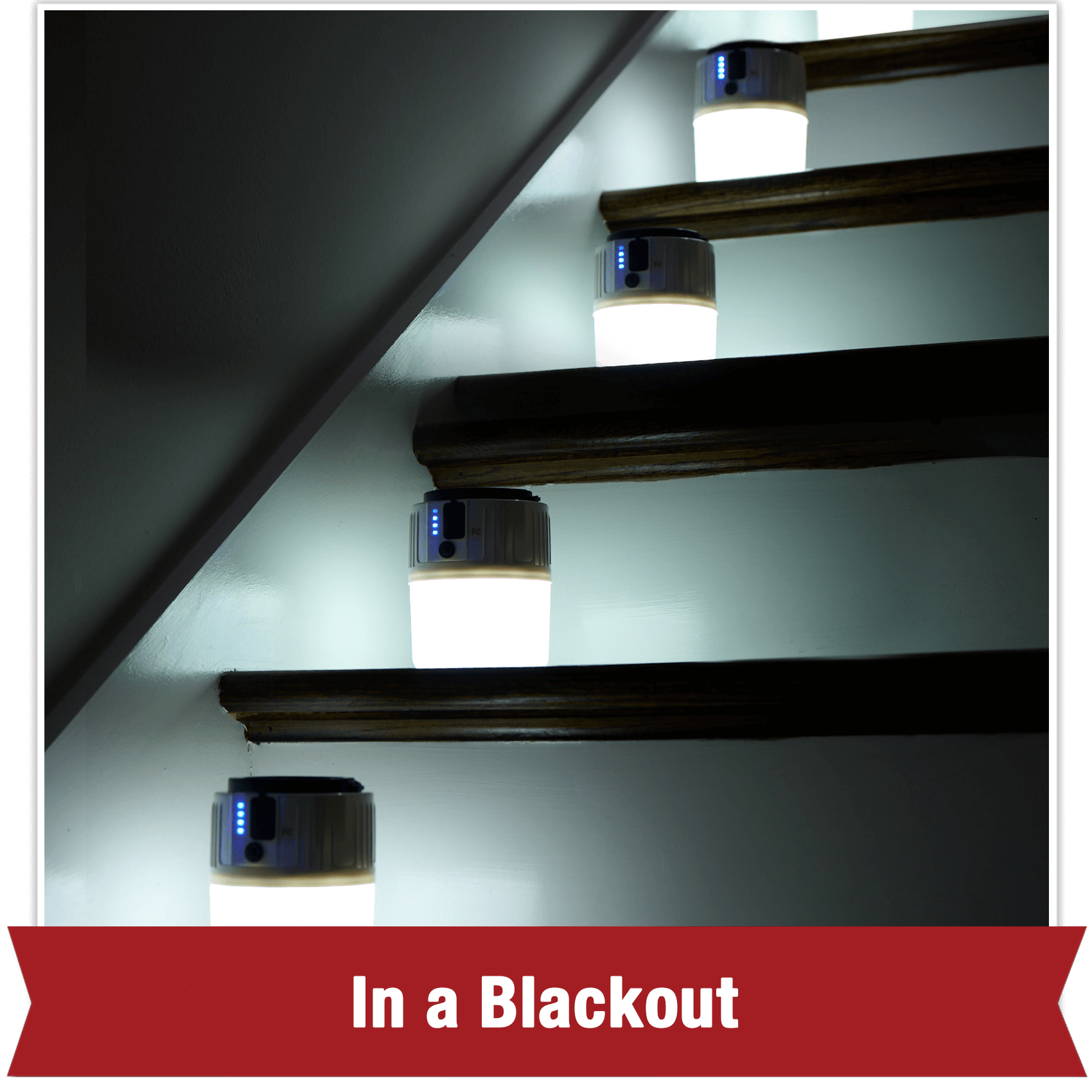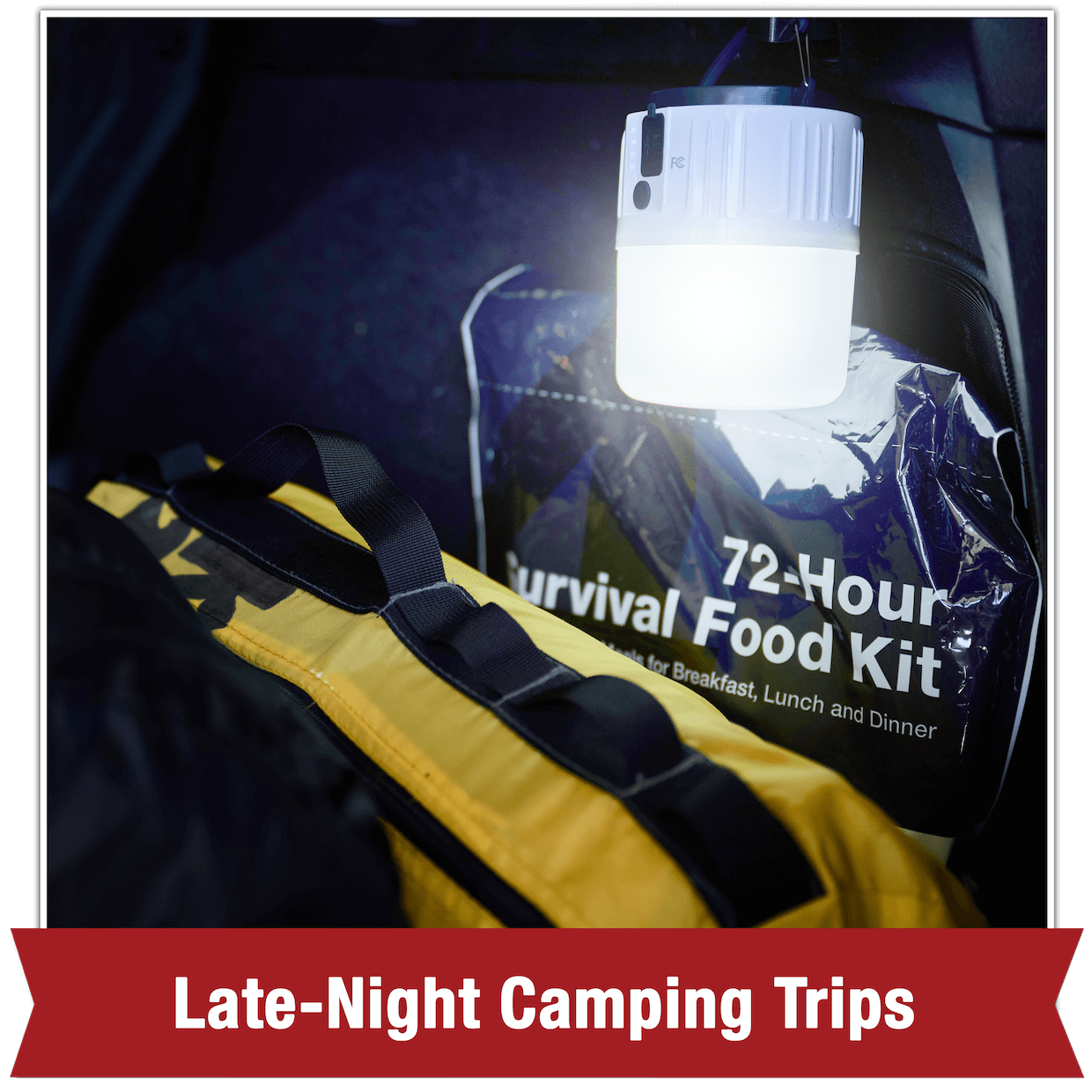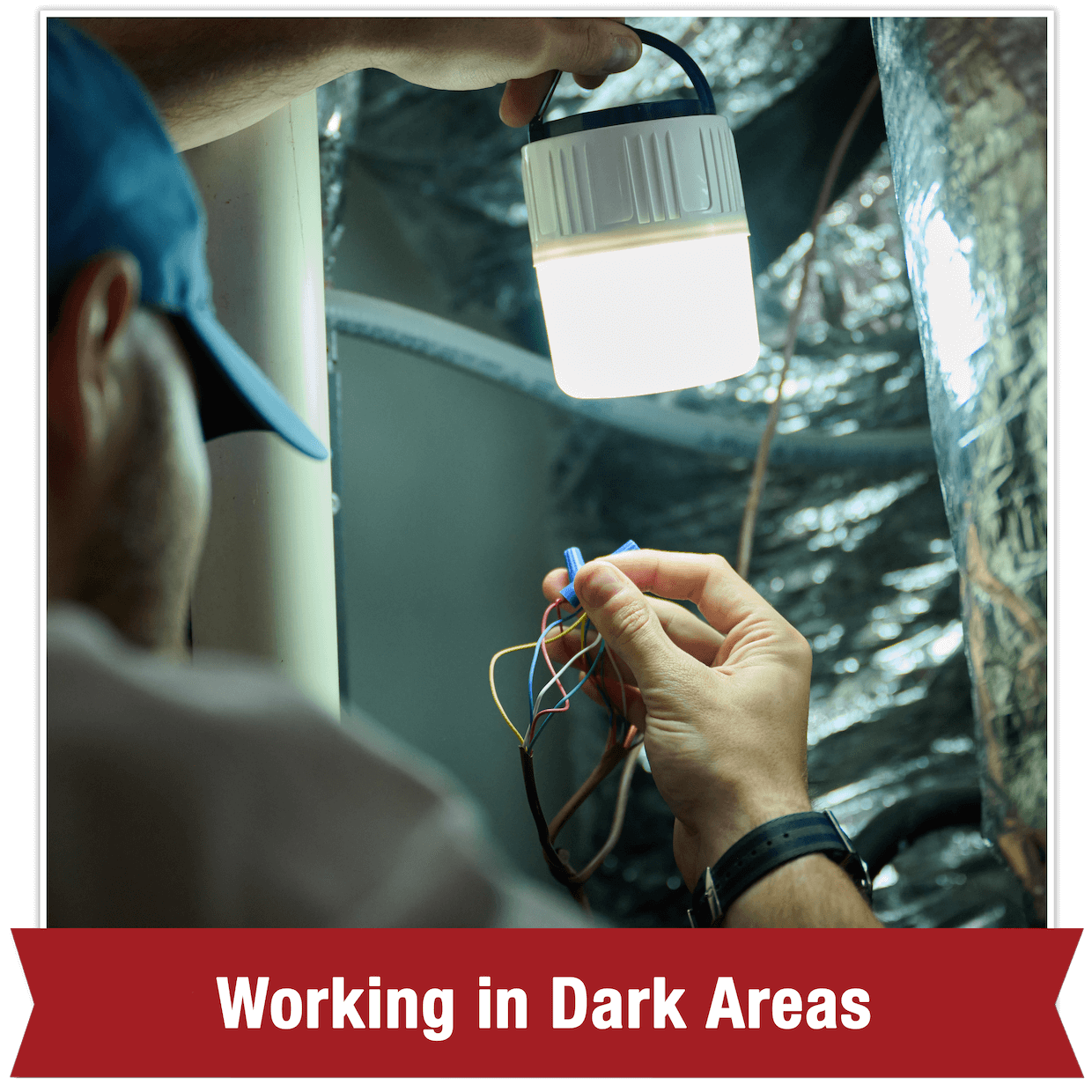 And when you claim our Best Deal today, you'll score an exclusive "Buy 4, Get 1 FREE" deal, FREE Gifts & FREE Shipping. Click the "Start my Order" button below & claim the Best Deal.

Don't go without light ever again.

Claim your SoLanterns now to get…
An Unbeatable Combination of Features — Including "Peace of Mind!"
It's no surprise that thousands of Americans chose these solar lanterns.4 You get portable, renewable power in a compact body. So you have light when you need it.

Charge for FREE Using the Sun
You'll have power as long as you have sun. So you can run your SoLanterns during the night. Then leave them hanging to charge during the day.

It's perfect for long trips out in nature or blackouts. But if you need power at night, you can also…

"Fast Charge" Via USB
No sun? No problem. You can "fast charge" your SoLanterns with the included USB cord. They can go from dead to fully charged in about 5 hours.

And once your SoLanterns are juiced up, you get…
800 Lumens Of Revealing Light
Each SoLantern packs 800 lumens of light into its compact frame. That's as bright as 800 candles or a 60W lightbulb.
Just think – if one lightbulb illuminates a standard sized room, having 5 SoLanterns is like an entire light fixture.
No wonder we call these guys "mini solar lighthouses."

And each light can cover over 75 square feet with powerful light. So when you claim your exclusive Buy 4, Get 1 FREE deal, you get over 375 square feet of light coverage.
Click the button below to claim your SoLanterns now.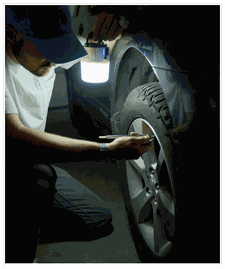 And your SoLanterns are designed to last through the night thanks to…
Long-Lasting Battery Life
Each SoLantern can last up to 8 hours. So you can turn them on when the sun goes down & use them to light your way through the night.

And you'll always have as much light as you need thanks to…
Your SoLanterns come with 5 unique light modes:
Low light
Medium light
High light
Slow strobe
Fast strobe
Use the high light setting to cover your campsite in bright light. Or, use low light as a gentle reading lamp or to avoid bothering your neighbors. So you have as much light as you want, when you want it.
You also get 2 different SOS light settings — low & high. So you can alert first responders in a crisis. Or signal to your loved ones where you are.

Check out how Ace uses his FREE SoLanterns:
* Real reviews from real customers. Sometimes customers receive a free product to test or as a thank you for submitting honest feedback. For more information see footnote 1.

But these SoLanterns aren't only solar lanterns. They also act as…


Backup Power For "Juice" In A Pinch
Your SoLanterns come equipped with a built-in power bank. Simply use the cord that came with your phone — it will work!

And every SoLantern is…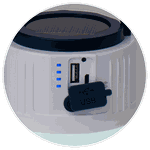 Designed with Your Convenience in Mind
It's the "all-in-1" camping & survival tool. Your SoLanterns also come with: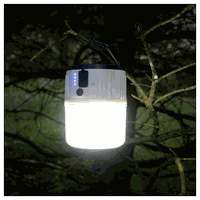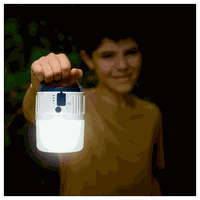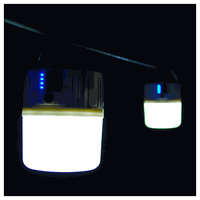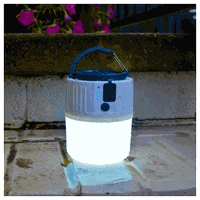 Don't wait a second longer. Upgrade your next camping trip or blackout survival plan with…

Our #1 Solar Lanterns You Need For Your Campsite
Score A FREE SoLantern With The Best Deal
These ultra-bright SoLanterns could reveal anything — or anyone — hiding in the dark. Whether it's a campsite or at home.
But they're so handy… you can use them everyday.
Just think of all the ways you'll use your ultra-bright SoLanterns: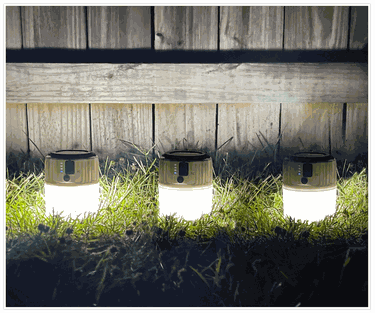 Click the button to order now and get your FREE "Survival Starter" bundle with your Best Deal order.
People Rave About Their 4Patriots SoLanterns
Over the last 4 years, 1,471,945 customers have trusted 4Patriots survival products.5 And according to our numbers, 97% are happy customers.
Folks are happy – and the numbers show it!6
Take a look…
Grab 3 or 4 — They're Perfect for Stashing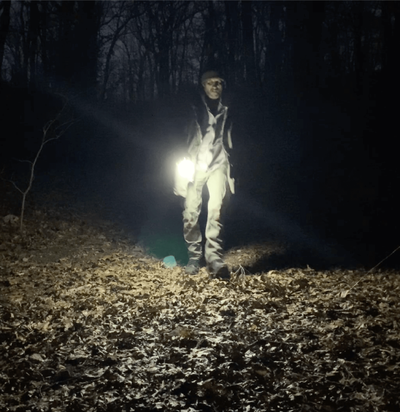 "Having one of these right now gives me a great feeling of security that I'll always have a light with free power to light up my way whenever it gets dark. On the highest setting, it lights up about 30 feet around you.

It's very light and portable. I recommend getting at least three or four, so you can have them in your vehicle and in your home, in your bug-out bag, even your purse."
Peace Of Mind Out In The Woods

"We're in the north Georgia mountains. It's BEAR country up here! For those overnight got-to-go trips to the bathhouse, the SoLantern is earning its keep lighting our path safely. IF we encounter a bear, we know to act aggressively (running won't get us far, fast or anything else but eaten) - and the Solar Lantern's strobe light is perfect for scaring it off."
I Didn't Expect It to be THIS Bright

"I didn't know that it would be so small, but I found out how powerful this really is. It lit up the entire bathroom as if I had the normal lights on. I'm going to clip it to the camper when I'm outside. I like that it can charge my phone when I'm camping or hiking. It's definitely worth the money."
They're In My Emergency Stockpile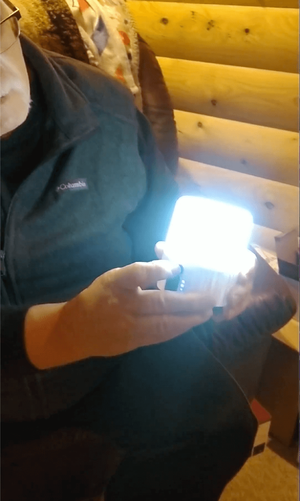 "This lights up the whole room, bright enough for everyone to safely maneuver about the room in an emergency situation."
* Real reviews from real customers. Sometimes customers receive a free product to test or as a thank you for submitting honest feedback. For more information see footnote 1.
Most customers want more than one ultra-bright SoLantern. So they have more light at camp. Or to give to loved ones.

Be sure to put your order in before it's too late…
There's Only 1 Catch…
Until you click the "Start My Order" button, we can't guarantee your order of these popular SoLanterns.
We recommend claiming our Best Deal if you want to secure bright revealing light for the whole family.
Frankly, every family should have more than 5 powerful SoLanterns… to be ready after the sun sets.

But as you've heard, we've already sold through thousands of these units. America loves the bright dependability of these solar lanterns.

So we had to put a limit on how many you could order. Otherwise, we'd run the risk of selling out. Which would leave a whole bunch of angry people who missed out on these incredible lanterns.
It only seems fair to limit each person to 5 units at once. That way, there's enough to go around.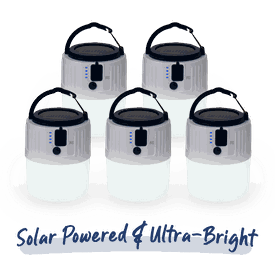 Here's the thing: these solar lanterns are custom made for us. And each batch is carefully tested at our warehouse in Utah, to make sure that they're perfect for you.

And with the supply chain tied up in knots, if we sold out…

There's no telling when we could get another order in.

So you probably want to know…
How You Can Get Your Hands on These SoLanterns
So at this point you've seen the benefit of having these solar-powered safety gadgets on hand. Ready to support you when you need to see through the dark.
You've seen how they recharge with the sun…

How they pierce the night with powerful, revealing light…

How they power your critical devices…

And how the ability to see what's lurking in the dark — whether it's only the wind or something far worse — could make all the difference for your family.

It's no exaggeration to say that these SoLanterns are a critical item for your family. The peace of mind you & your family will get from having them around is invaluable.

And chances are good that you'd pay a LOT for a backup light source like this when you need to see what's hiding in the dark.

Heck… you'd probably pay whatever you could just to reassure your family that everything is okay.
But Here's the Great News…
Right now, and only on our website…

We're offering these breakthrough 4Patriots SoLantern for less than you might expect.

Because powerful solar gadgets like these shouldn't only be for the wealthy. Everyone should have access to potentially life-saving light when they need it.

So when you order your 4Patriots SoLanterns today, instead of paying an arm & a leg per light…

You can get a single SoLantern for only $19.95 (plus shipping).

Wow!
And that's still just the start.

Because you'll want to get enough solar lights for everyone you love…

And because the more you have ready, the more secure you'll feel…

We strongly recommend you stock up on as many SoLanterns as you can.

That way you'll feel confident knowing that when you need to pierce the darkness… you can. No ifs, ands or buts about it. When you need them — the 4Patriots SoLanterns can keep you & your family safe.

We want to make stocking up on these SoLanterns an easy & affordable decision. So, only on this page, you get a special offer.

When you stock up & grab 4 SoLanterns today, you get a FREE SoLantern, FREE gifts & FREE S&H. No coupon codes needed.

That's an incredible value…

But it's only available here, and while supplies last.
YES! I Want These "Mini Lighthouses" Plus FREE Gifts & FREE Shipping!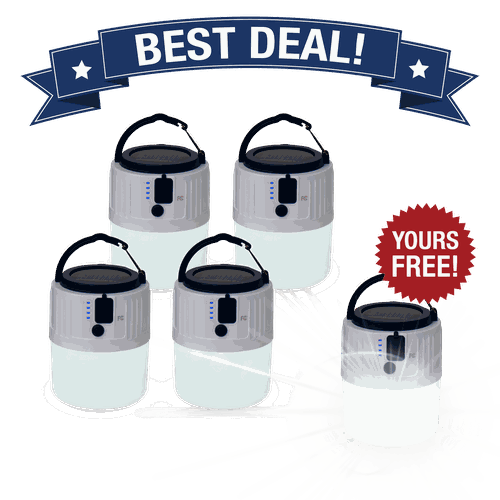 UPDATE: Our Best Deal Just Got Even Better.
When You Select the BEST DEAL Package Today
You'll Receive 5 FREE Gifts Including FREE Shipping

Now to help make stocking up a complete no-brainer for you…
You Get 5 FREE Gifts With Your 4Patriots SoLanterns
Developed exclusively for SoLantern customers who claim our Best Deal…

You'll get a special FREE bonus gift package that is the perfect complement to your emergency lights.

You've already heard about your 1st FREE gift…

FREE Gift #1: FREE 4Patriots SoLantern ​($19.95 Value)
When you claim the Best Deal, you get a FREE 4Patriots SoLantern. That means you'll have 5 bright powerful lanterns whenever or wherever you need them.

We value each SoLantern at $19.95, but it's yours for FREE with the Best Deal.

Every SoLantern provides 800 lumens of revealing light. And it recharges for FREE using the power of the sun.

And with a built-in power bank, you can recharge your phone, tablet or other USB devices in a pinch.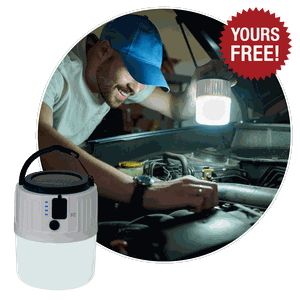 It's perfect for avid campers & aspiring outdoor enthusiasts. Or, they're perfect as backup, blackout-proof lighting.
But that's not all, because you also get the perfect at-camp meal…

FREE Gift #2: FREE 72-Hour Survival Food Kit ​($27.00 Value)
The Red Cross7 and FEMA8 both recommend that every American have at least 72 hours of NON-PERISHABLE food on hand in case of an emergency.

That's why you get a FREE 72-Hour Survival Food Kit when you claim 4 SoLanterns.

You'll get 16 servings of tasty meals designed to last 25 years.* That's 3,760 total calories (average 1,253 calories per day). You'll get best-selling recipes like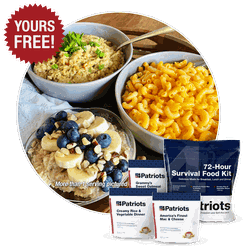 Creamy Rice & Vegetable Dinner

America's Finest Mac & Cheese

Grammy's Sweet Oatmeal
They're easy to make, too – simply boil water, simmer and serve.
You may want or need more calories per day,+ especially if you're pregnant, a child, elderly or have other health conditions. For more information, see footnote 3.
This kit is valued at $27.00 but you get it FREE with your purchase of 4 solar lanterns.

Each kit is designed to last for 25 years under proper storage conditions and packaged in military quality Mylar9 packages.

And you'll also get…

FREE Gift #3: FREE Preparedness Plan Digital Guide Books ($19.95 Value)
This is a collection of some of our best digital guides. Together, these digital reports are valued at $19.95. But again, they're 100% FREE with the Best Deal.

You'll get these digital reports with your SoLanterns…

Your Personal Disaster Readiness Plan: This digital report covers what you need to know to survive a crisis. This digital report is chock full of important information about planning ahead.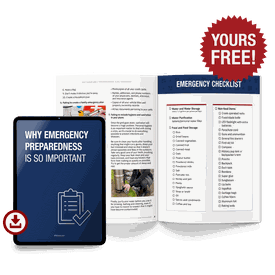 Your Personal Water Survival Guide: The one critical thing you'll need to complete your survival plan is clean water. This guide shows you how to source, store and collect water in an emergency.

Cooking Without Electricity: You'll learn the "ins and outs" of cooking when the power's out. Or even when you're out camping or hiking.

But wait there's more…
FREE Gift #4:

A $25 Shopping Certificate
Whether you're buying a few SoLanterns for your family, friends or coworkers…

Or stocking up for yourself…

We want to make today's purchase the gift that keeps on giving.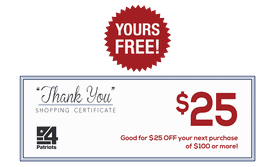 FREE Gift #5: FREE Shipping & Handling ($14.95 Value)
Select the Best Deal on your SoLanterns today and you'll get FREE shipping on your entire order.

Shipping & handling isn't exactly cheap. But we want you to know how much we appreciate your business.

So we're going to take care of the shipping and handling for you.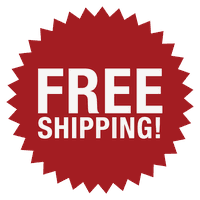 Click the orange "Start My Order" button now, and we'll add all your FREE bonus gifts to your order right away.
YES! I Want the Best Deal & FREE Bonus Gifts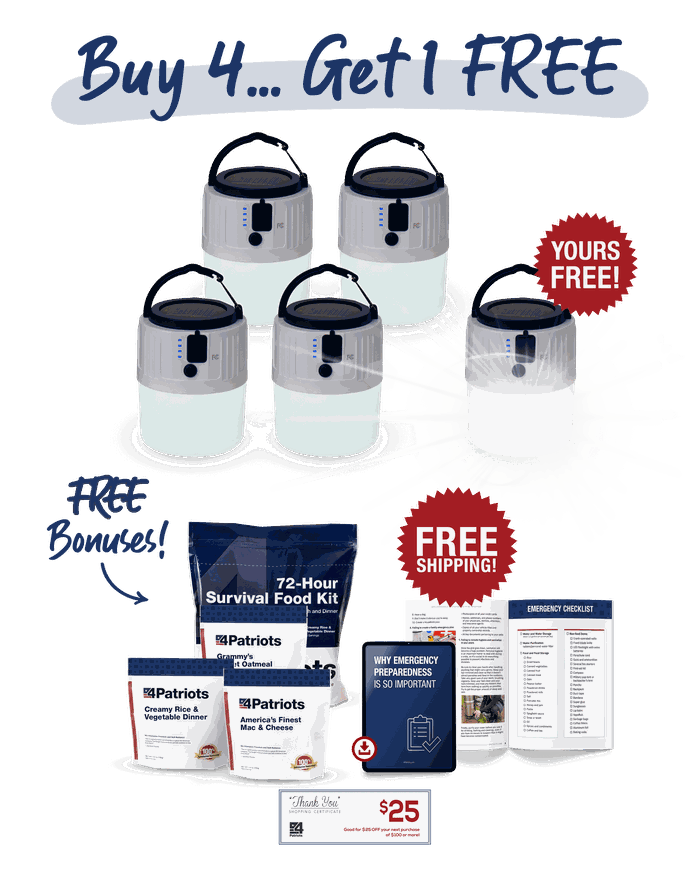 And you won't risk a thing by trying out your SoLanterns thanks to…
An Outrageous Guarantee so This is 100% Risk FREE for You
You should be 100% happy with your order or you shouldn't pay a penny. You'll get a 100% money-back satisfaction guarantee for 365 days with no questions asked.
100% Money-Back Satisfaction Guarantee
If for any reason you're not satisfied with your 4Patriots SoLanterns, just return them within 365 days (that's a full year) of purchase and we'll refund 100% of your purchase price. No questions asked. That way there's absolutely no risk for you.
This outrageous guarantee makes your purchase 100% risk-free. We stand behind the SoLanterns and we are confident you're going to love them!
Click the button below now.
[BEST DEAL] Get 4 SoLanterns & FREE Bonus Gifts

Your Purchase Makes a Difference For Vets
Thanks to your support, we're able to employ 100+ American men and women from all across the USA. People who work hard and truly enjoy helping folks get prepared for emergencies.
And again — thanks to you — we provide meaningful support to important charities that help American Veterans and their families. Charities like Fisher House, A Soldier's Child Foundation, Team Rubicon and Operation Homefront.
In fact, 4Patriots and our affiliated brands have donated more than $620,000 since we founded the company.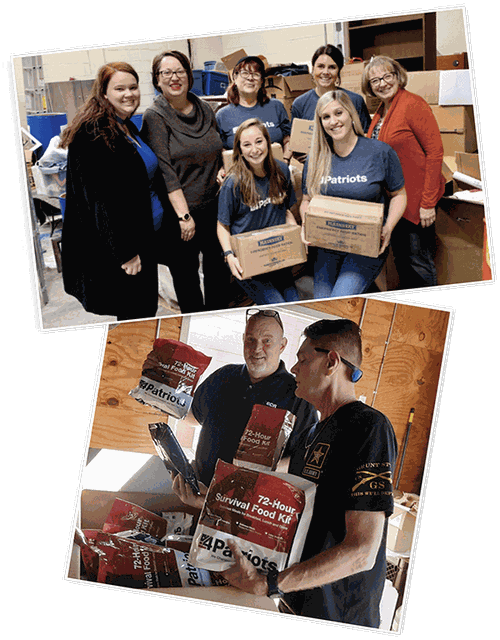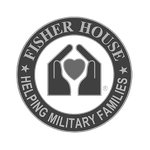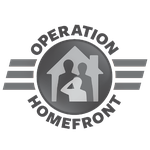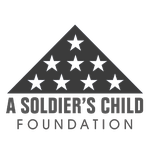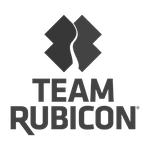 In fact, 4Patriots and our affiliated brands have donated more than $975,000 in cash, plus truckloads of life-saving products and countless hours of volunteer service by our employees since we founded the company. And the numbers keep growing! In 2022 alone, we donated "$1K a Day" for a total of $365,000 by year's end.
Listen, it's up to you which way you go.
But in times like these, you have to ask yourself…
Do I Have Everything I Need To Protect My Family?
You have 3 choices.

Choice 1: you leave this page without any advanced SoLanterns. You say "my family doesn't need protective light." And when night hits & your flashlight batteries are dead? You have to explain to your family why you left them in the dark. That you knew there was a better way, and you chose to ignore it.

Choice 2: you claim 1 SoLantern. It's enough light for a small area, but when your family starts arguing over who gets to use it? You'll wish you avoided the headache.

Choice 3: You claim the Best Deal & secure 5 SoLanterns. Your family has bright, renewable light whether it's a dark campsite or a blackout. No arguments. No watching out for things lurking in the dark.

Doesn't your family deserve that?

To get your SoLanterns rushed to you at this special introductory price… plus your FREE bonus gifts and FREE shipping & handling…

Click the big button below now.

As of today…

Inventory is still available.

When you order you will instantly receive an order confirmation. We will rush your order to you and you'll get a tracking number when it ships.

You can get started risk-FREE today because you're backed by a 100% money-back satisfaction guarantee for 365 days. It's like trying it before you buy it.

Claim your 4Patriots SoLanterns and your FREE gifts now. You'll be glad you did.

Click the "Start My Order" button below.
YES! I Want a FREE Solantern Today!

[NEW]
Claim Your Revealing Light
1. All testimonials in this advertisement are from real people; sometimes names and photos have been changed to protect their privacy and some were given free products in exchange for their honest feedback. Testimonials represent exceptional results, don't apply to the average purchaser and are not intended to guarantee that anyone will achieve the same results. The organizations, publications and people referenced on this site are not affiliated with 4Patriots. They have not endorsed, sponsored or recommended this product; no affiliation or endorsement is claimed. Terms & conditions apply. Cade Courtley is a former Navy SEAL and Platoon Commander who served 9 years of active duty and has been compensated by 4Patriots for his hard work in helping us test and endorse this product. Cade Courtley is a former Navy SEAL who served 9 years of active duty and has been compensated by 4Patriots for his hard work in helping us test and endorse products.
2. Your survival food is designed to last 25 years on the shelf. Storage conditions impact the shelf life of your food. For best results, always protect your food from heat, air and moisture. Avoid prolonged exposure to temps above 75 degrees F. Keep food sealed until ready to eat. Shelf life will vary based on storage conditions.
3. These kits are designed to provide energy and nutrients for one person in stressful emergency situations. They are not intended to be complete caloric replacements during "normal" times. You'll want to make sure you have additional food items on hand so that in an extended emergency you'll be able to supplement your daily calorie intake, nutrients and variety with additional food items available on this site, food you have stockpiled in your pantry, fresh produce from your garden, etc. An average adult needs approx. 2,000 calories per day to meet their energy needs. This kit provides approximately 1,253 calories per day for one person. This may not be enough for optimal nutrition, especially for an extended period of time, or if you're pregnant, a child, elderly, or have other health conditions. In order to supplement your daily calorie intake, to add variety or to provide food for more than one person, we offer a number of supplemental products, including food bars, meat packs, fruit and vegetable packs, etc. By combining our kits with these additional products, you can ensure that you have 2,000 calories per day available to you during emergency situations. We'd be happy to discuss your particular preparedness goals, and to help you select more or less survival food to meet your unique needs. Call 1-800-304-4202 to speak with our friendly Customer Service team.
4. Based on customer purchase data from May 2022.
5. 4Patriots customer count from 2018-2022.
6. 96.6% of customers do not return their products or request a refund.
7. American Red Cross. "What Do You Need In A Survival Kit?" 2018.
8. FEMA. "Disaster Planning Is Up To You." 2018.
9. Mylar® brand is a registered trademark of Dupont Tejjin Films. Dupont is not affiliated with and has not endorsed or sponsored this product.