"Super Survival" Solar Radio?
[Back in Stock] This NOAA Radio Alerts You to Extreme Weather, Charges in 4 Ways & Powers Your Phone in a Pinch
If you're looking for a radio that runs on the power of the sun…
That alerts you to dangerous storms…
And that charges your phone in a pinch…
You're in the right place.
Because right here on this page you can get a breakthrough emergency-weather radio (and some FREE gifts, too).
It can harness the limitless and FREE energy from the sun. And keep you connected to critical weather alerts and news updates when disaster strikes.
But if you want one, you better hurry.
There are more freak storms, supply-chain shortages and power-grid failures in the news everyday. So wouldn't you sleep better at night if…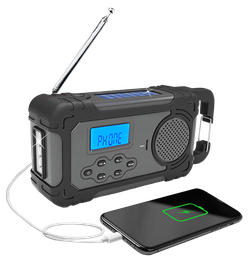 You Are the 1st to Know When a Dangerous Crisis is Coming
In an emergency situation: information is king.
Whether it's a hurricane-evacuation order, stay-at-home mandate or a severe-thunderstorm warning…
YOU want to be the first to know. Because it could mean all the difference for the safety of you and your family.
Joseph in Oregon knows…
"My region was hit with an ice storm the likes of which many long-term residents have never seen before.

We recently moved to the Central Willamette Valley of Oregon and were not as prepared as we needed to be. With our emergency radios we have the confidence of not relying on others for information and updates."

Joseph was a hero to his family. And now you can be, too.
Because right now, you're not just reserving a solar radio. You could be saving a life.
And when you're the first to hear these critical weather alerts, you'll have the time to…
Fortify your house from an oncoming hurricane
Secure eggs, bread and water from the grocery store before the masses
Evacuate your home & grab priceless heirlooms before disaster strikes
The sad fact is, we've all seen the wildfires, hurricanes, blackouts and freak storms sweeping the nation… all in the same year! We've been tested, and we'll be tested again.
Which is why this solar emergency radio is our…
#1 Radio to Have in an Emergency
Whether you're hunkering down, bugging out or going "off grid," the information you get over the air waves could determine your survival.
You'll need the 4Patriots Liberty Band® Emergency Solar Radio by your side.
People can't believe that 1 radio can do ALL this…
Recharges with the sun

NOAA weather alerts

5 radio functions

Ultra-bright LED flashlight

Powers your phone & more

Ultra-lightweight – goes anywhere!

★★★★★ Raving customer reviews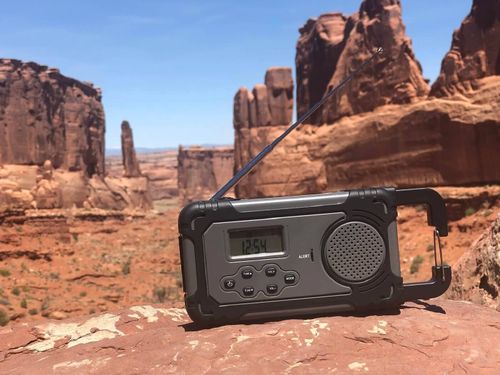 You can get one for everyone you love today, and some FREE survival gifts, too.
After being hit by Hurricane Sandy, Stephanie wished she had these radios sooner...
Every Time I See This Deal I Stock Up

"I bought eight and couldn't be happier. I purchased the maximum allowed for myself and my adult children. And when the offer came up again I couldn't pass it up for other family members.
My son-in-law is a camper so he has used his. For the most part, after charging at home, the battery lasted throughout his weekend with the sunlight. It came charged and it sits on top of my fridge and I show it to everyone who comes in. I turn it on and demonstrate everything. It's still as powerful as the day I got it.
Years ago, I survived Hurricane Sandy and went five days without anything. I know how comfortable I am now with this Solar Radio, knowing I don't have to live closed off from any entertainment and live news."

Rosalind in Alabama learned the basics of hurricane safety at an early age and now she's returning the favor by helping her mom stay safe:
Get Your Whole Family Ready

"My mom taught me back during hurricane Frederic about emergency safety. Over the years, technology has changed. Now, it's me teaching and preparing her with cost-saving items like the solar radio from 4Patriots. I got one for the car, one for our house, and one for my mom. Now she doesn't have to lug around heavy batteries or worry about missing important information."

And Stephanie and Rosalind aren't the only ones buying up these solar radios in bulk.
When we first released these breakthrough devices, we knew that they'd be popular. But we were shocked to see how quickly they sold out. You might even say that these little weather alert sytems "broke the internet!"
Most customers wanted to grab a few radios each…
Probably because they're critical to survival in a storm. And because they're such great gifts.
And word to the wise — when you claim our Best Deal today, you'll get a FREE "Survival Starter" gift bundle featuring one of our best-selling survival food kits and solar gadget. (Worth $121.85!)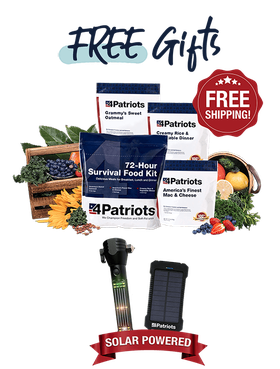 Get your order in now, and don't miss out on…
The Liberty Band Emergency Solar Radio
"Super Survival" Radio has 7 Functions to Keep You Safe
We're pleased to introduce to you the most-advanced survival tool to hit the market… the Liberty Band Emergency Solar Radio.
It's a great value and has a surprising collection of features hidden inside its compact frame.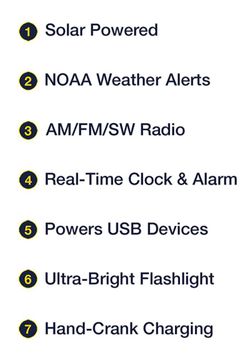 Whether you're in a blackout, going camping or preparing for a storm… this is the solar radio you can rely on to keep you safe.

Just think of all the ways you'll use your radios:
Weather alerts in a storm
Flashlight in a blackout
Boombox at the campsite
Charge your cell phones, GPS & flashlights
And SO much more…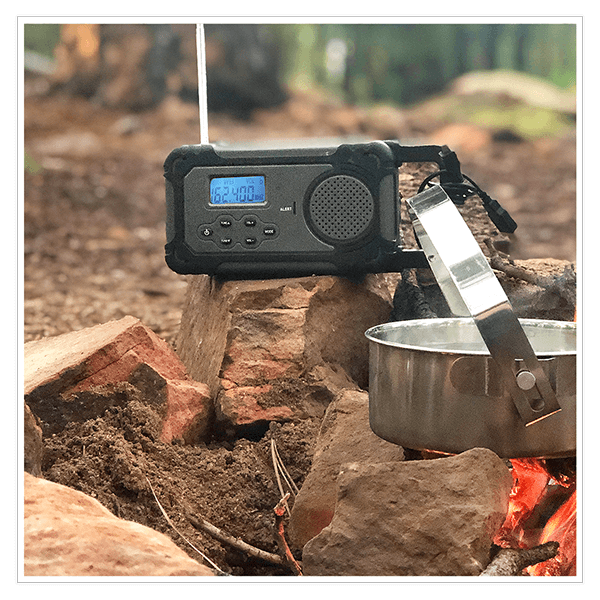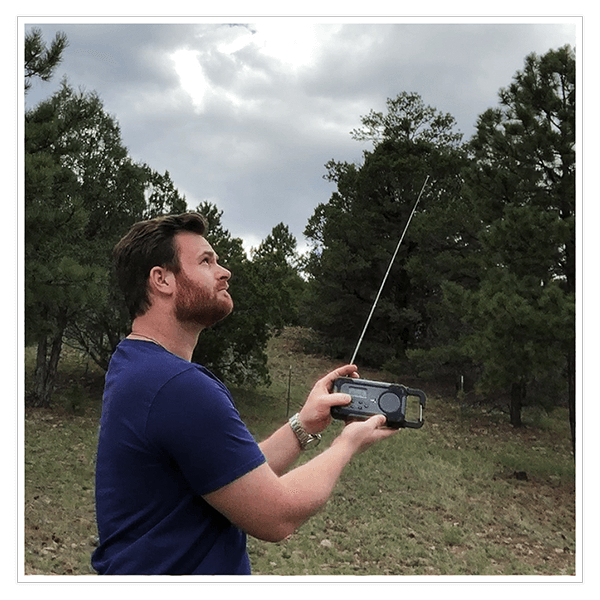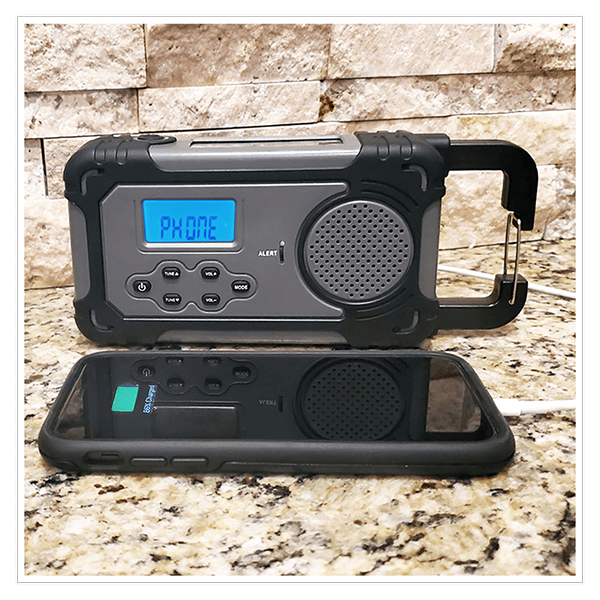 And when you claim our Best Deal today you'll score the best price per unit, FREE gifts & FREE shipping.
Patricia uses her Liberty Band Emergency Solar Radio every day to check the weather…
I Know About Weather Before My Neighbors Do

"If the grid should fail, I know I won't lose communication. I won't need batteries. And I will be able to monitor shortwave radio and weather conditions, as well as any emergency broadcast.
Every day I turn on the Weather Band to get an accurate forecast and current conditions. I don't have to wait for a TV or radio weather broadcast — it is always updating.
When I am camping or otherwise away from home, this is an invaluable travel-planning tool. Thank you, 4Patriots, for making this technology available to everyday people like me."

And the best part?
The Liberty Band Emergency Solar Radio is packed with…
An Unbeatable Combination of Features — Your "Peace of Mind" the Best One of All!
There's a reason people call this radio the "weatherman's walkman." It's portable, powerful and always ready to alert you to severe weather threats in your area.
Charge for FREE Using the Sun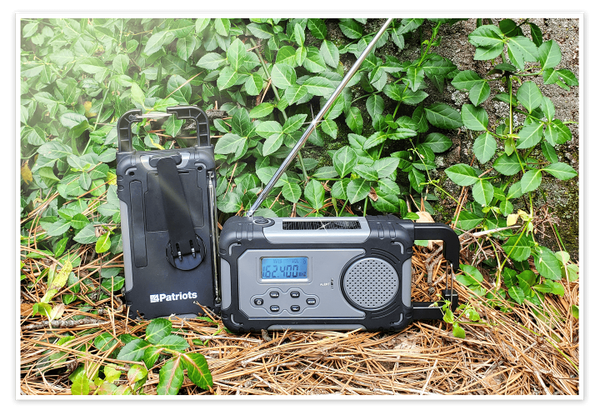 You'll have power as long as you have sun. Every radio has a 45 mAh solar panel built right in. It'll charge your radio in a pinch… it's great for blackout situations.
3 More Ways to Charge Your Radio
No sun? No problem. You can "fast charge" your emergency solar radios with the AC cord before the storm hits. Or use the hand-crank to get alerts in a storm. And of course, everyday batteries work great too.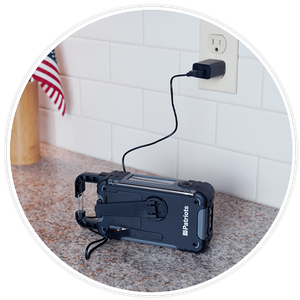 "Fast charge" with the included micro-USB cord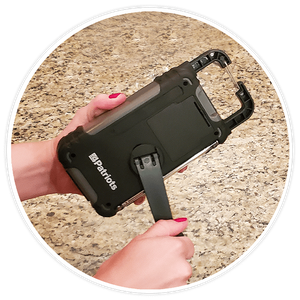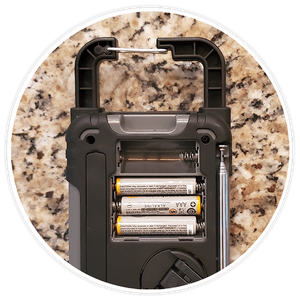 Terry loves his Liberty Band Radios and their flexible charging methods…
4 Ways to Charge & Stay in the Loop

"I want to be able to have access to something that can give me information on what is going on. I like that this radio can run by solar power, batteries or even hand crank.
Plus, the sound of the radio is good. I was pleasantly surprised to find out the radio is not a cheaply made thing."
24/7 Weather-Alert Protection
Your pocket-sized weather station broadcasts current weather conditions, forecasts and public hazard updates for your area.
And you get 5 different modes:
7-Channel Weather Band: Listen to weather forecasts 24/7.


Weather-Band Alert: Stays quiet… until you need extreme-weather alerts. And the auto-on light indicator will give you a heads up, too.


AM & FM Radio: Enjoy your favorite music & talk-show channels. Either via the built-in speaker or via the covert headphone jack.


Shortwave Radio: Stay up to date on national news & more.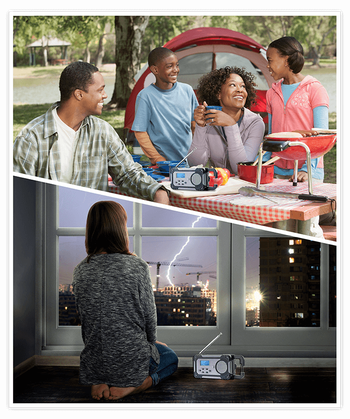 Tornadoes, floods, thunderstorms, surf advisories, tsunamis or hurricanes... you'll be 10 steps ahead with your Liberty Band Solar Radios. You'll know exactly which places are safe — and which ones to avoid.
Powerful & Safe
Not to mention, the battery inside your Liberty Band Radio is powerful (600 mAh)2 and ultra-safe. Drain them down and charge them up thousands of times.
And then you can use all that stored power in your Liberty Band Radio to…
Power Your Critical Devices in a Pinch
No specs to check or cords to buy — use the power inside the Liberty Band Radio to give your phone or other critical devices a little extra "pinch" of power when you need it most. Simply use the cord that came with that device. Anything that charges via USB will work with your radio. And in a catastrophe… those few extra minutes of power can make all the difference.
Phones — iPhones, Samsung, LG, etc!
Tablets & E-Readers
GPS Systems
Personal Cooling Fans
Cameras
Handheld Games
Flashlights
LED Lights
And much more!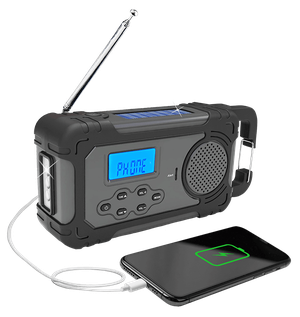 It's super easy to get that extra ping of power. Here you'll see exactly how it works:
3-LED Flashlight to "Light Up the Night"
Built into your radio, you'll get an ultra-bright flashlight. It provides lifesaving visibility for you and your family, even if the world goes dark.
That's why folks love this flashlight, and why most people grab a few. To keep in the garage, car, bug-out bag and cabin.
And for maximum flexibility (and because this really IS an amazing radio)...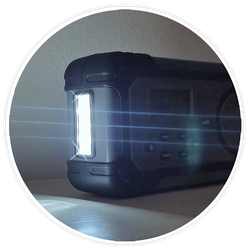 Designed with Your Survival in Mind
Your Liberty Band Radio is an "all in one" survival tool. Your radio also includes: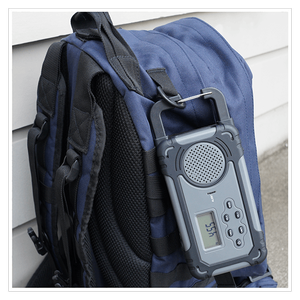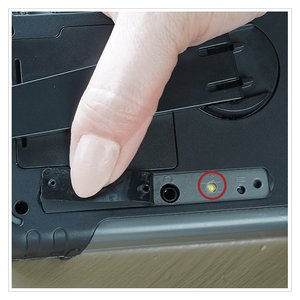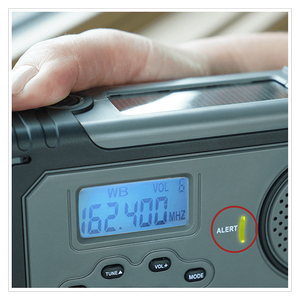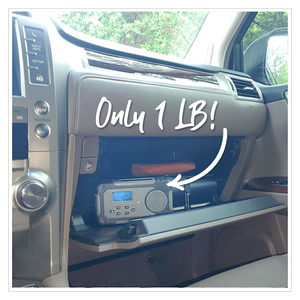 Dave from Pennsylvania knows that in times of emergency, these features are key to your survival. And it took him less than five minutes to figure out all the bells and whistles.
"Hope is Not a Strategy." Get These Now.

"Growing up in the days of air raid drills in schools during the Cuba missile crisis and educated on fall-out shelters, it was drilled in our head to tune to this in times of national emergencies. But if the power is out or if you have to leave your home, you need this device. Hope is not a strategy! Knowing important operational, weather and health information is key to survival. With three ways of charging the device, you will never be without life-saving information.
Small, functional, easy to carry with you. As a 67-year old guy, it took me like three minutes to figure out how to use it."

Frank, in Fort Walton Beach, traded his run-of-the-mill radios for a few Liberty Band Radios and never looked back:
Best Weather Radios I've Ever Had

"The Liberty Band Emergency Solar Radios are definitely well-built. I have a lot of weather radios that pick up NOAA alerts crystal clear, but the Liberty Band Radio also has a short wave radio which is great.
I do like the alarm feature. Because a lot of other radios don't have that alarm… so you can keep the broadcast off until an emergency.
Also it has a great solar panel that actually really charges the batteries of other devices. Overall, these are great radios and like I said, I've had quite a few other brands of weather radios in the past."
* Real reviews from real customers. Sometimes customers receive a free product to test or as a thank you for submitting honest feedback. For more information see footnote 1.
It's no wonder this Liberty Band Emergency Solar Radio is…
Our #1 Way To Stay Connected
These emergency radios could give you and your family critical time to prepare for severe weather threats. But they're so handy… some customers use them every day!
Just think of all the ways you'll use your Liberty Band Solar Radios:
In an Emergency
At Home
In Power Outages
Camping & Boating
Hunting & Fishing
Road Trips
RVing
Click the button to order now and get your FREE "Survival Starter" bundle with your Best Deal order.
People Rave About Liberty Band Solar Radios
Over the last 5 years, 1,087,240 customers have trusted 4Patriots survival products.3 And according to our numbers, 97% are happy customers. Plus, a third of our customers come back and order more.
Folks are happy – and the numbers show it!4
James from New York even goes so far as to call it "phenomenal."
Why You Need THIS Emergency Radio

"This little unit is phenomenal. It's lightweight, real good sound, picks up radio stations real good and the price is not bad at all compared to a lot of them out there. Yeah, you might have stereo but who wants stereo? I want to be able to hear what's going on after a catastrophe."

Michael only had one complaint… he wish he had his sooner:
YES! It's Worth It… So Good I Bought 6!

"I bought 6 Liberty Band Emergency Solar Radios because I wanted to give some to my family that are spread out across the states. With the storms and weather and power outages… it's nice to have something reliable and multi-use.
It's just something for peace of mind more than anything else. Hopefully I'll never have to use it for its extended purposes… I just like the idea of being able to stay connected.
We had a storm a few years ago called Atlas and several people were out of power for four days to a week and a half. The TV was down. The radio was down. This would have sure come in handy during that time."
So Easy to Use a Kid Can Do It

"It has a hand crank so you can charge it. It can hang on things. It has a flashlight. And for a weather alert you hold [the button] down."
* Real reviews from real customers. Sometimes customers receive a free product to test or as a thank you for submitting honest feedback. For more information see footnote 1.
Again, you can see why most customers want more than one Liberty Band Radio. To stash in their RV, cabin, backpack or glovebox. Or to give to friends and family. Young or old — people are sure to appreciate these Liberty Band Emergency Solar Radios.
Be sure to put your order in before it's too late.
There's Only 1 Catch...
Because until you click the "Start My Order" button, we can't guarantee your order of Liberty Band Radios.
We recommend claiming our Best Deal now. If you want to secure a potentially lifesaving connection for the whole family.
Frankly, every family should probably have more than 3 Liberty Band Emergency Solar Radios... to be totally ready for whatever crisis could come.
But as you can see, people stock up on these solar radios. And they've sold out before.
So we had to put a limit on how many you could order, or else we'd sell out of our inventory again (and fast!). And there would be a whole bunch of angry people out there... not able to get their hands on these incredible radios.
It only seems fair to limit each person to 3 units at once, so that there are enough to go around.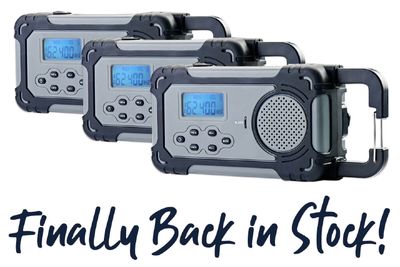 Here's the thing: these solar radios are custom made just for us. And each batch is carefully tested at our warehouse in Utah, to make sure that they're perfect for you.
In fact, this last order took 4 months to make.
So if they sell out, it'll take at least that long before we can stock up again.
Here's How to Get Your Hands on Liberty Band Radios Today (at Significant Savings)
So at this point you've seen the benefit of having these solar-powered safety gadgets on hand. Ready to support you in an emergency.
You've seen how they recharge with the sun...
How they alert you to damaging weather conditions…
How they power your critical devices...
And how the ability to see the storm ahead — and stay connected to news alerts — could make all the difference in a crisis.

It's no exaggeration to say that Liberty Band Radios are one of our most popular products. People love the peace of mind they get from having them around.

Think about what it would be like to reach for your radio during a power outage, hurricane or tornado…
To ease your racing mind... knowing you have 24/7 access to potentially life-saving information
To shine a comforting light for your spouse, kids or grandkids… in a blackout
To have those extra minutes of battery life to call your loved ones
This doesn't have to be wishful thinking.
With your Liberty Band Radios... unshakeable peace of mind is entirely within reach.

That's why the Liberty Band Solar Radio should be priced at $99.95 — or more!

Which, when you think about it, is actually a steal.
Chances are good that you'd pay a LOT more than $99.95 for a 12-in-1, solar-powered radio like this during a crisis.
Heck… you'd probably pay 10 times that (or more!) if it meant your loved ones would never be left in the dark.
But Here's the Great News…
Right now, and only on our website…
We're offering these breakthrough Liberty Band Emergency Solar Radios for SUBSTANTIALLY less than their value.
Because survival gadgets like these shouldn't just be for the wealthy… everyone should be able to have this potentially life-saving tool in their arsenal.
So when you order your Liberty Band Radios today, instead of paying $99.95 per unit...
You can get a single radio for only $67 (plus shipping).
That's over $30 in savings!
And that's still just the start.
Because you'll want to get enough 12-in-1 radios for everyone you love...
And because the more you have ready, the more secure you'll feel…
We strongly recommend you stock up on as many Liberty Band Radios as you can.
That way you'll feel confident knowing that when the SHTF… you'll stay connected. No matter where you are or what you need — the Liberty Band Radio will keep you safe.

When you stock up on our Best Deal and get 3 solar radios today… you'll get a little extra off the price of each unit... FREE gifts… and FREE Shipping & Handling too.
That's an extra $121.85 value…
But it's only available here, and while supplies last.
YES! I Want the "STORM-CHASER" of Radios… Plus FREE Gifts & FREE Shipping, Too!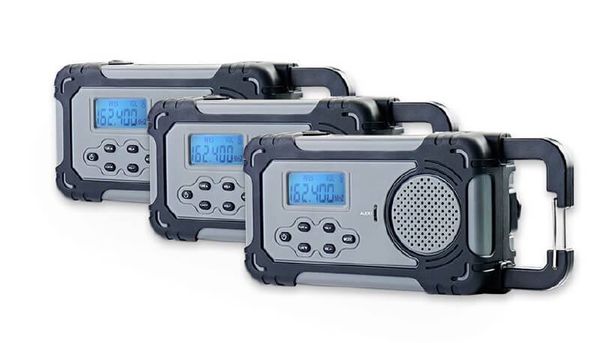 UPDATE: Our Best Deal Just Got Even Better!
Select the BEST DEAL Package Today &
Receive 6 FREE Gifts Including FREE Shipping

Now, to help make stocking up a complete no-brainer for you…

[Exclusive] You'll Get these Best-Sellers FREE with Your Solar Radios Today
Developed exclusively for Liberty Band Radio customers who claim our Best Deal...
You'll get a special FREE bonus gift package that is the perfect complement to your emergency radios.
These aren't throwaway tchotchkes, folks.
You get a bundle of our best-selling products that — paired with your radios — create the ultimate survival starter kit.
Because when SHTF you need power, light & food. And you get them — for FREE.
Starting with a highly sought-after item solar gadget customers go ga-ga over…


FREE Gift #1: FREE Patriot Power Cell® ​($29.95 Value)
There's a reason folks are buying these solar power banks by the dozen. They're the size of a smartphone, power 2 devices at once and work with your existing USB charging cord.
A customer favorite from the beginning, we've already sold 307,143 of them at full price — and you'll get one FREE.
The Patriot Power Cell holds 8,000 mAh of power8 – enough to charge your phone up to 6 times depending on phone model. And it has a super-bright LED flashlight, so you never have to find your way in the dark.
People can't get enough of these incredible power cells…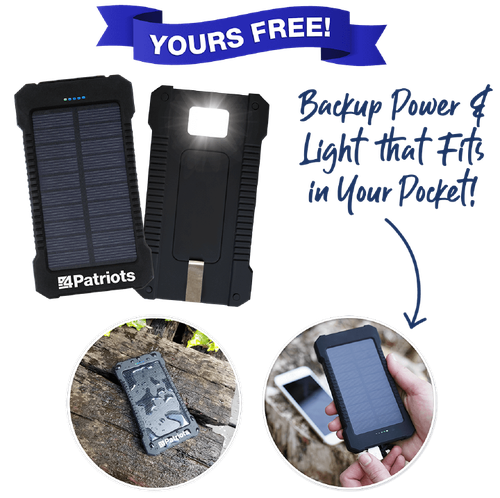 I Just Bought 4 More After Texas' Freak Ice Storm

"Texas got hit with a severe winter storm. Power was knocked out for 40 hours at our house... and while we had shelter and food, we were unsure about our way to communicate with family and friends.

The Patriot Power Cell helped us alleviate those fears. Plus, I have an older cell phone that won't hold a charge. And with my Power Cell I was able to charge it 3 times off of this little device. I even let me neighbor borrow it to charge some of his equipment.

This is a lifesaver. I won't leave home without it!"

A $29.95 value and you'll get one FREE today when you claim the Best Deal Package of 3 Liberty Band Solar Radios.
And you'll also get...


FREE Gift #2: FREE HaloXT Tactical Flashlight ($29.95 Value)
With a FREE ultra-bright HaloXT Flashlight, you'll never need to buy batteries again.
It runs on solar power. And it stores a secret supply of backup power discreetly in the handle. Plus, it has 3 worklight functions and 2 essential car-escape tools… built right in.
You get 9 functions in a single flashlight:
Ultra-bright LED flashlight
Solar panel to recharge in the sun
Power bank to charge your phone in a pinch
SOS light and strobe
Work light
Seatbelt / rope tool
Glass hammer
Compass
Magnet
This best-selling solar gadget sold out right away when we first launched it. And it's been a customer favorite ever since!
Take a look…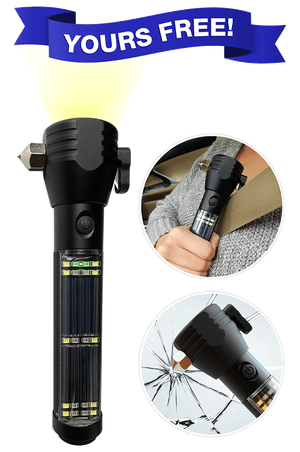 Bought Four of These Bad Boys

"I bought four of these bad boys to put in my bug-out bag… plane, my car, and house. This is a magnetic compass… it's a charger, it's got the glass breaker, the seatbelt cutter, some different light modes. It's got the flashlight, the work light and the emergency light… all in one!
Not only do I have all this stuff and a flashlight… but I also have a battery pack on the go.."

Next, we'll help you make sure you've got a solid start on your other survival preparations — food!


FREE Gift #3: FREE 72-Hour Survival Food Kit ​($27.00 Value)
The Red Cross5 and FEMA6 both recommend that every American have at least 72 hours of NON-PERISHABLE food on hand in case of an emergency.
That's why you get a FREE 72-Hour Survival Food Kit when you claim 3 Liberty Band Emergency Solar Radios today.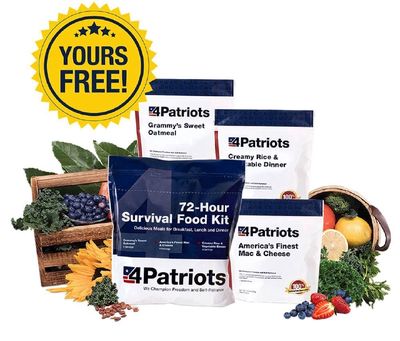 You'll get 16 servings of tasty meals designed to last 25 years.* You'll get best-selling recipes like:
Creamy Rice & Vegetable Dinner

America's Finest Mac & Cheese

Grammy's Sweet Oatmeal
They're easy to make, too – just boil water, simmer and serve.
These kits are valued at $27.00 but you get one FREE with your purchase of 3 solar radios today.
Each kit is guaranteed for 25 full years on the shelf, packaged in military quality Mylar packages.7 So when you pop one open a decade from now, it will taste delicious.
So Glad We Had This During Hurricane Irma

"It was a Category 2 when it hit us. Looked like a war zone. We lost power for 2 days, but others lost it for weeks. When I opened that package of 4Patriots Survival Food, we felt like we were in control of the situation. And it was delicious! A hot meal makes you happy. And there was enough in one of those packages, we could have fed a small army.
4Patriots is our company of choice. Actually communicates, cares, has new products and has guarantees behind their products.
The sooner you start preparing, the better off you're going to be. We don't want to rely on someone else for things when we can have our own. We can take care of ourselves."

But wait there's more...
FREE Gift #4:

A $25 Shopping Certificate
Whether you're buying a few radios for your family, friends or coworkers…
Or stocking up for yourself...
We want to make today's purchase the gift that keeps on giving.
So in the box along with your radios you'll get a FREE $25 Certificate. You can use it on any future order of $100 or more. Use it to get best-selling survival food, solar gadgets and much more.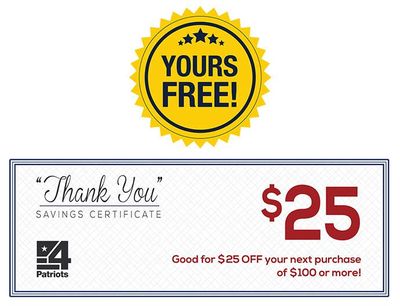 And the cherry on top of your "survival sundae"? ​We're sending all of it — your solar radios, Patriot Power Cell, HaloXT Tactical Flashlight, 72-Hour Survival Food Kit, and gift certificate all on our dime.​


FREE Gift #5: FREE Shipping & Handling ($9.95 Value)
Select the Best Deal on your Liberty Band Radios today and you'll get FREE shipping on your entire order.
Shipping & handling isn't exactly cheap. But we want you to know how much we appreciate your business.
So we're going to take care of the shipping and handling for you.
And no matter how many Liberty Band Radios you order today, you'll get…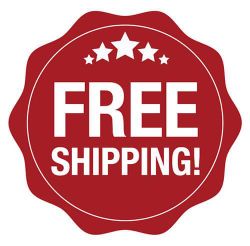 FREE Gift #6:

FREE Lifetime Technical Support
And if you act now, you'll get something FREE that most companies charge an arm and a leg for. You'll get FREE reliable and knowledgeable tech support for the life of your emergency radios.
Call us anytime and ask anything you want about your Liberty Band Radios. No question is too small or too big for our amazing USA-based Customer Service team. Amanda, Corrie, Ray and many others are standing by waiting to help you enjoy your purchase for as long as you own it.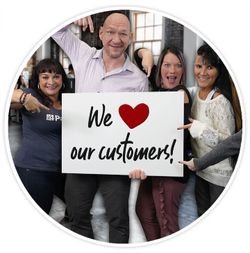 Our customer service team is made up of real people – Americans. We truly care about you and your purchase, and we are willing to stand behind that promise. In our view, that's part of doing business the ethical way. The American way.
Click the orange "Start My Order" button now, and we'll add all your FREE bonus gifts to your order right away.
YES! I Want the Best Deal & FREE Bonus Gifts!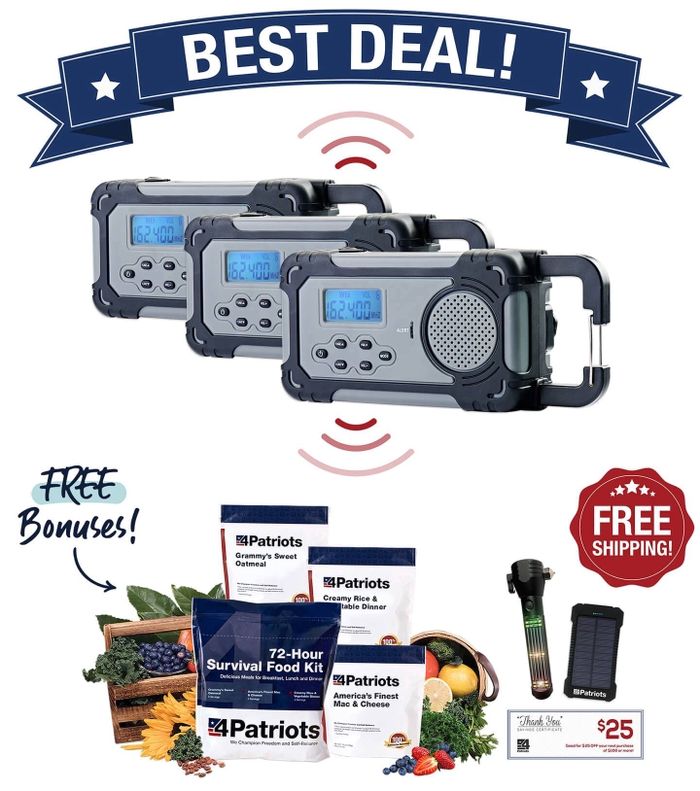 And you won't risk a thing by trying out your Liberty Band Solar Radios thanks to…
An Outrageous Money-Back Satisfaction Guarantee so This is 100% Risk FREE for You
You should be 100% happy with your order or you shouldn't pay a penny. So you'll get a 100% money-back satisfaction guarantee for 365 days with no questions asked.
100% Money-Back Satisfaction Guarantee
If for any reason you're not satisfied with your 4Patriots Liberty Band Emergency Solar Radios, just return them within 365 days (that's a full year) of purchase and we'll refund 100% of your purchase price. No questions asked. That way there's absolutely no risk for you.
This outrageous guarantee makes your purchase 100% risk-free. We stand behind our Liberty Band Emergency Solar Radios and we are confident you're going to love them!
Click the button below now.
[Best Deal] Get 3 Solar Radios & FREE Bonus Gifts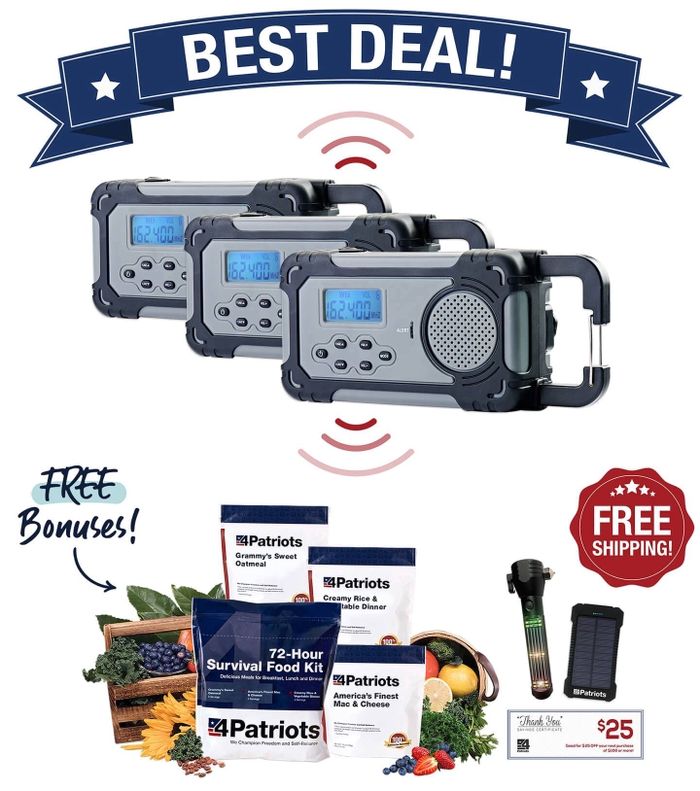 Your Purchase Makes a Difference
Thanks to your support, we're able to employ 175+ American men and women from all across the USA. People who work hard and truly enjoy helping folks prepare for emergencies.
And again — thanks to you — we provide meaningful support to important charities that help American Veterans and their families. Charities like Fisher House, A Soldier's Child Foundation, Team Rubicon and Operation Homefront.
In fact, 4Patriots and our affiliated brands have donated more than $975,000 in cash, plus truckloads of life-saving products and countless hours of volunteer service by our employees since we founded the company. And the numbers keep growing! In 2022 alone, we donated "$1K a Day" for a total of $365,000 by year's end.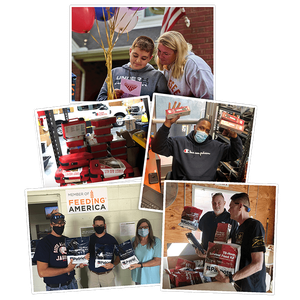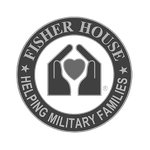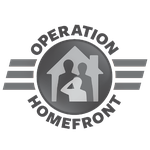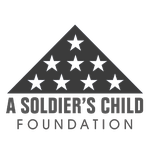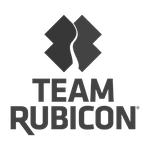 Listen, it's up to you which way you go.
But in times like these… with more wild weather and dangerous disasters in the news every day.
You've got to ask yourself…
Are YOU Ready for the Storm?
If you're ready to take charge and look out for yourself and your family, then click on the button below. You'll be glad you did.
This is about peace of mind. That in uncertain times you can provide minute-to-minute forecasts and weather conditions to guide your family to safety.
Don't you deserve this?
To get your Liberty Band Emergency Solar Radios rushed to you at this special introductory price… plus your FREE bonus gifts and FREE shipping & handling…
Click the big button below now.
As of today, inventory is still available. When you order you will instantly receive an order confirmation. We will rush your order to you and you'll get a tracking number when it ships.
You can get started risk-FREE today because you're backed by a 100% money-back satisfaction guarantee for 365 days. It's like trying it before you buy it.
Claim your 4Patriots Liberty Band Radios and your FREE gifts now. You'll be glad you did.
Click the "Start My Order" button below.
[Exclusive] Claim Your Solar Radios & FREE Gift Package Now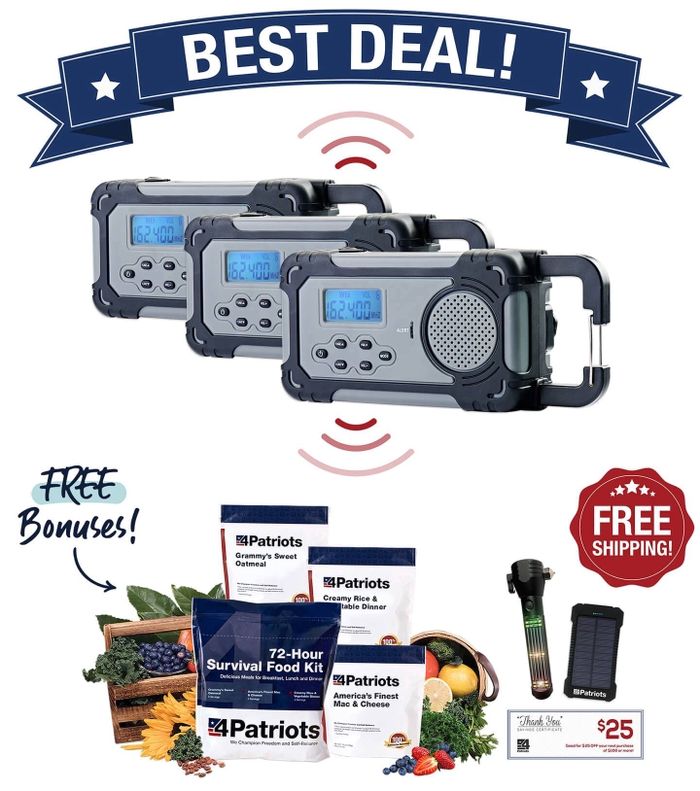 Why I Stocked Up on These Solar Radios

"When the Joplin tornado hit our area in 2011 nothing worked. No radios, no television, no cellular towers were left. We had no way of communicating with the outside world.

We had no idea if the tornado was over, or if there was another one on the way. When I saw the 4Patriots Liberty Band Emergency Solar Radio I thought at least we would've had something in 2011 had I had these radios."
Got Them For the Whole Family!

"Don't think twice about buying this survival radio, it's worth every penny.
I got one for each of my daughters and myself. This is one tool that you're going to want to have. Would recommend them to anyone."
* Real reviews from real customers. Sometimes customers receive a free product to test or as a thank you for submitting honest feedback. For more information see footnote 1.
1.All testimonials in this advertisement are from real people; sometimes names and photos have been changed to protect their privacy and some were given free products in exchange for their honest feedback. Testimonials represent exceptional results, don't apply to the average purchaser and are not intended to guarantee that anyone will achieve the same results. The organizations, publications and people referenced on this site are not affiliated with 4Patriots. They have not endorsed, sponsored or recommended this product; no affiliation or endorsement is claimed. Terms & conditions apply. Cade Courtley is a former Navy SEAL and Platoon Commander who served 9 years of active duty and has been compensated by 4Patriots for his hard work in helping us test and endorse this product.
2. Liberty Band® Radio battery performance will vary based on your charging and usage conditions, including discharge rates, cord and voltage-conversion efficiency, testing conditions, temperature, and age. This applies to the Patriot Power cell battery performance as well. Capacity falls in the 8,000 to 8,500 mAh range. Always follow storage and use instructions.
3. Information current as of August 2020
4. 96.6% of customers do not return their products or request a refund. More than 30% of customers make a second 4Patriots purchase.
5. American Red Cross. "What Do You Need In A Survival Kit?" 2018.
6. FEMA. "Disaster Planning Is Up To You." 2018.
7. Mylar® brand is a registered trademark of Dupont Tejjin Films. Dupont is not affiliated with and has not endorsed or sponsored this product.
8. Battery performance will vary based on your charging and usage conditions, including discharge rates, cord and voltage-conversion efficiency, testing conditions, temperature, and age. Capacity falls in the 8,000 to 8,500 mAh range. Always follow storage and use instructions.
9. Your survival food is designed to last 25 years on the shelf. Storage conditions impact the shelf life of your food. For best results, always protect your food from heat, air and moisture. Avoid prolonged exposure to temps above 75 degrees F. Keep food sealed until ready to eat. Shelf life will vary based on storage conditions.
10. These kits are designed to provide energy and nutrients for one person in stressful emergency situations. They are not intended to be complete caloric replacements during "normal" times. You'll want to make sure you have additional food items on hand so that in an extended emergency you'll be able to supplement your daily calorie intake, nutrients and variety with additional food items available on this site, food you have stockpiled in your pantry, fresh produce from your garden, etc. An average adult needs approx. 2,000 calories per day to meet their energy needs. This kit provides approximately 1,253 calories per day for one person. This may not be enough for optimal nutrition, especially for an extended period of time, or if you're pregnant, a child, elderly, or have other health conditions. In order to supplement your daily calorie intake, to add variety or to provide food for more than one person, we offer a number of supplemental products, including food bars, meat packs, fruit and vegetable packs, etc. By combining our kits with these additional products, you can ensure that you have 2,000 calories per day available to you during emergency situations. We'd be happy to discuss your particular preparedness goals, and to help you select more or less survival food to meet your unique needs. Call 1-800-304-4202 to speak with our friendly Customer Service team.